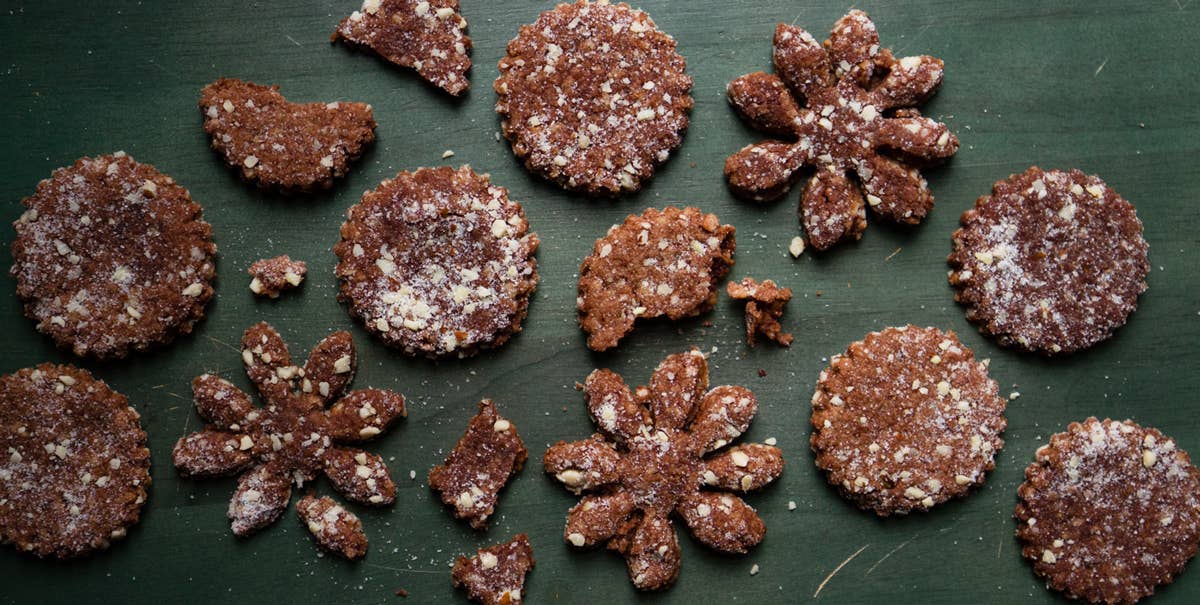 Recipes
10 Amazing Cookies that Just Happen to Be Gluten-Free
Cookies made without wheat flour from the ground-up
While "gluten-free" has become a hot phrase over the years, these cookies aren't trying to be trendy, or healthy, or better than their gluten-filled counterparts. They never bothered with wheat flour to begin with. Take a scroll through our recipes for macaroons, nutty shortbreads, crunchy Middle Eastern cookies, and chewy chocolate models for great desserts that work for every diet.
Double Chocolate Macaroons
Specialties of Basel, in northern Switzerland, these chocolatey confections are often described as Swiss brownies. Almonds, sugar, and chocolate are ground fine and bound together with egg whites to create a satisfyingly chewy texture, while cinnamon and cloves impart an unmistakable flavor of old-fashioned Christmas cheer. Get the recipe for Chocolate-Almond Spice Cookies (Basler Brunsli) »
An adaptation of Basque Christmas cookies, these crumbly harinados are made with ground up pistachios and a blend of gluten-free flours.
Akin to the famed Mexican wedding cookies, Greek kourambiethes, and Southern pecan puffs, these crumbly shortbread crescents, made gluten-free with a variety of specialty flours, are showered with confectioners' sugar while still hot from the oven.