All the Reasons SAVEUR Loves Japan
And why we're planning our next trip back right now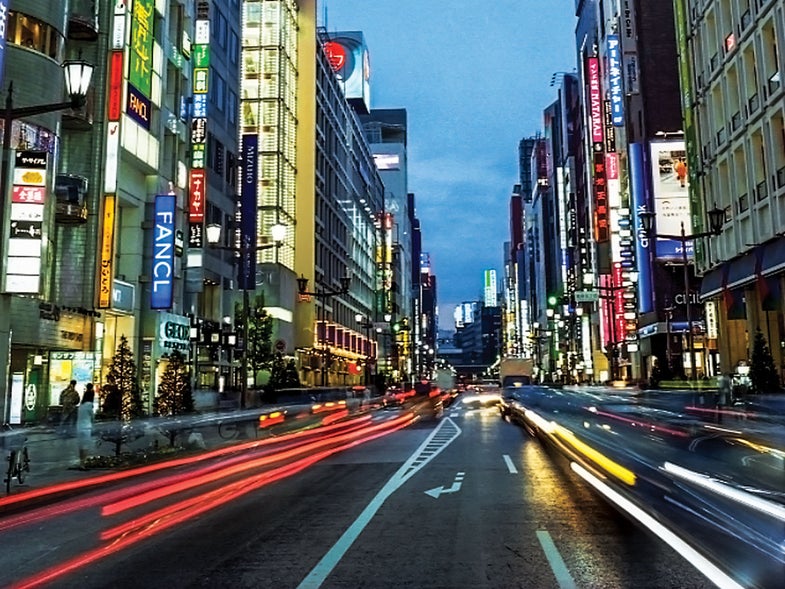 Sometimes it takes a while to notice your own patterns. SAVEUR covers food across the world, but we noticed recently that we've been focusing a little more heavily on one corner of it: Japan.
We're not alone; world-renowned chefs keep making the case for the case for Japan's singular culinary amazingness; we're seeing Japanese influences spread everywhere; and tourists are wandering deeper into the country and traveling with more confidence. There's a reason Matt Goulding's Rice, Noodle, Fish, a food and travel book about Japan that's anything but a typical travel book, was one of our favorite reads of 2015.
So in the interest of pure daydreaming, why, exactly, is the SAVEUR staff fighting for plane tickets? It comes down to a couple key points: the Japanese obsession with perfection and details, that makes even mundane dishes taste a little special; and the brilliance with which Japanese cooks drink up influences from everywhere and make them all a little better. Here's what we mean.
The Snacks
High end Japanese cooking doesn't need anyone to fight for it, but any country you can snack well in is a country worth celebrating, and the Japanese snack with the best of them. Even at 7-11 and department store basements, the baseline snack quality is just plain high; in a food culture where detail is everything, train stations serve gorgeous boxed lunches and rice balls become craveable things. We're still thinking about the friends we've made at late-night snack shacks, and the way even simple grilled chicken is elevated to an art form taken just as seriously as sushi or soba.
The Crafts
Do not let us loose in Japanese craft shops because we will lose all of our money and be forced to stow away on a barge to get back home. Fine woodwork, porcelain design, leather, glass—there are Japanese traditions for all of them.Japanese knives are some of the best in the world, and shokunin—artisans who actually deserve the moniker—have been using the same techniques passed down from sword-smithing to make them. The same goes for traditional ceramics, from tea bowls to clay pots, with techniques and designs that are now world-famous.
The Drinks
There's an expression in Japanese—dai yame—to be "woken" by shochu, a traditional Japanese spirit. It means to come alive through a good drink, because the Japanese know how to have a good time doing so. Between the high-flying cocktail artistry and whisky that drives obsessives wild, to say nothing of the snack bars, izakayas, and karaoke spots fueled by everyday beer and shochu, there are few places with greater appreciation of a good drink.
Because Even When You Think You Have the Country Figured Out, It Always Surprises You
"The thing about Tokyo is you could live there literally forever and never know it," our digital director Jessica Glavin mused after her trip. It's why ramen mastermind Ivan Orkin calls Tokyo the greatest food city on Earth, and that's only the beginning. Done your Tokyo trip? Shpatzired through Kyoto? Then Okinawa, where the local cooking is unlike anything you'll find in the rest of the country, bitter melon, black sesame doughnuts, and all.
Just saying.
Video: How to Make Chawanmushi, Japan's Incredible Egg Dish