Recipes
Grilled Shiitake Mushrooms with Chile and Thyme
Serves

serves 4 to 6

Cook

20 minutes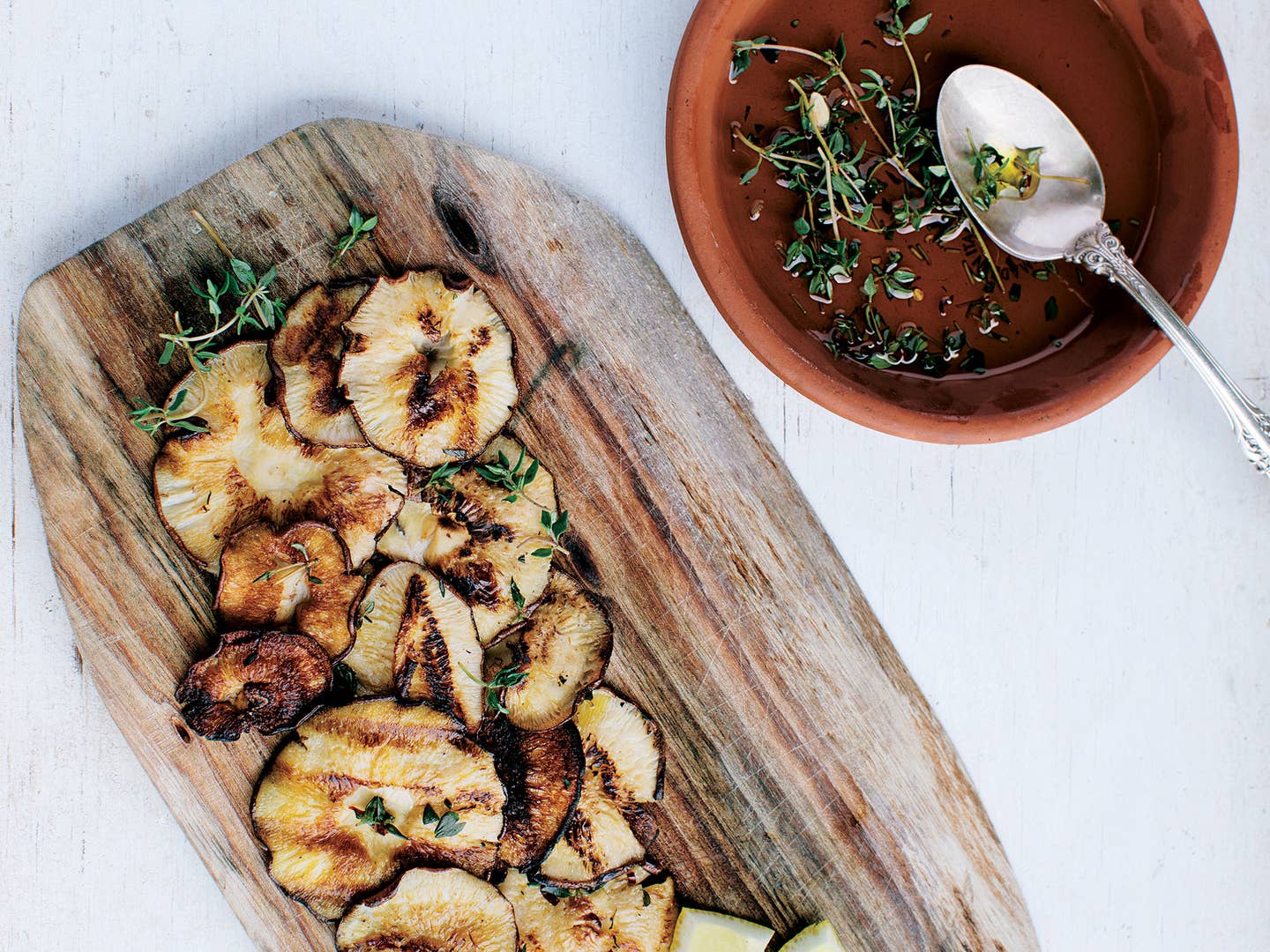 Chef Chris Fischer likes to lay out these charred mushrooms at the start of a meal for snacking—they put cheese plates and crudités to shame. Tossing them with the marinade infuses them with deep flavor. Feel free to use portobello, cremini, or oyster mushrooms instead of the shiitakes here.
Ingredients
1 lb. shiitake mushrooms, stems removed
1⁄2 cup olive oil
3 tbsp. thyme leaves
2 serrano chiles, stemmed and thinly sliced crosswise
Kosher salt
Lemon wedges, for serving
Flaky sea salt
Instructions
Step 1
Light a grill. In a large bowl, toss the mushrooms with the olive oil, thyme, and chiles until evenly coated. Season with kosher salt and then remove the mushrooms from the oil. Grill the mushrooms, flipping once, until lightly charred and tender, about 3 minutes.
Step 2
Return the mushrooms to the bowl of oil and chiles and toss again until evenly coated. Spread out the mushrooms on a serving platter with lemon wedges and sprinkle with sea salt before serving.