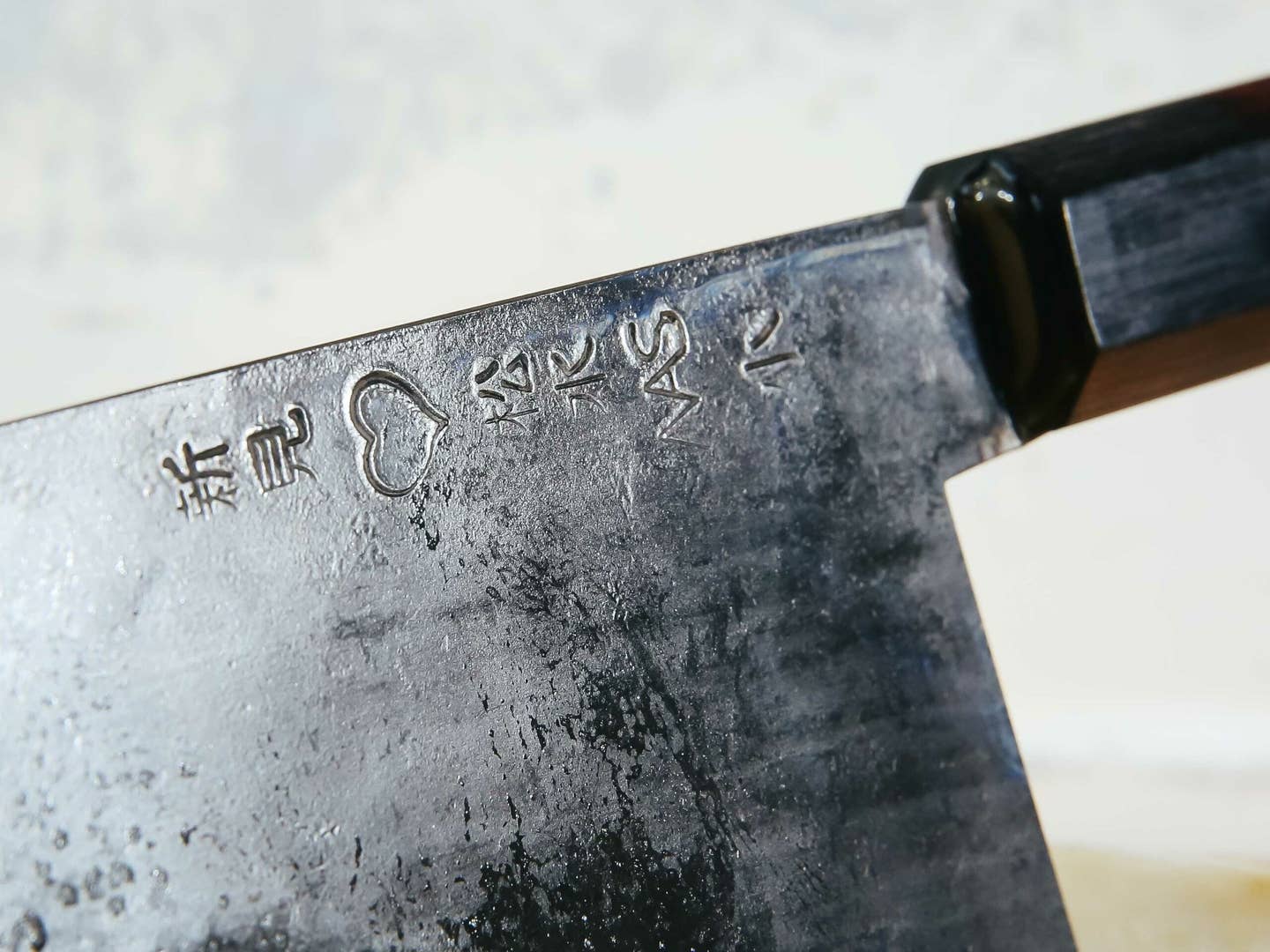 Techniques
The Hand-Forged Japanese Gyuto to Make Any Knife Nerd Swoon
Shosui Takeda's light-as-a-feather, impossibly sharp Japanese kitchen knives are the new objects of our affection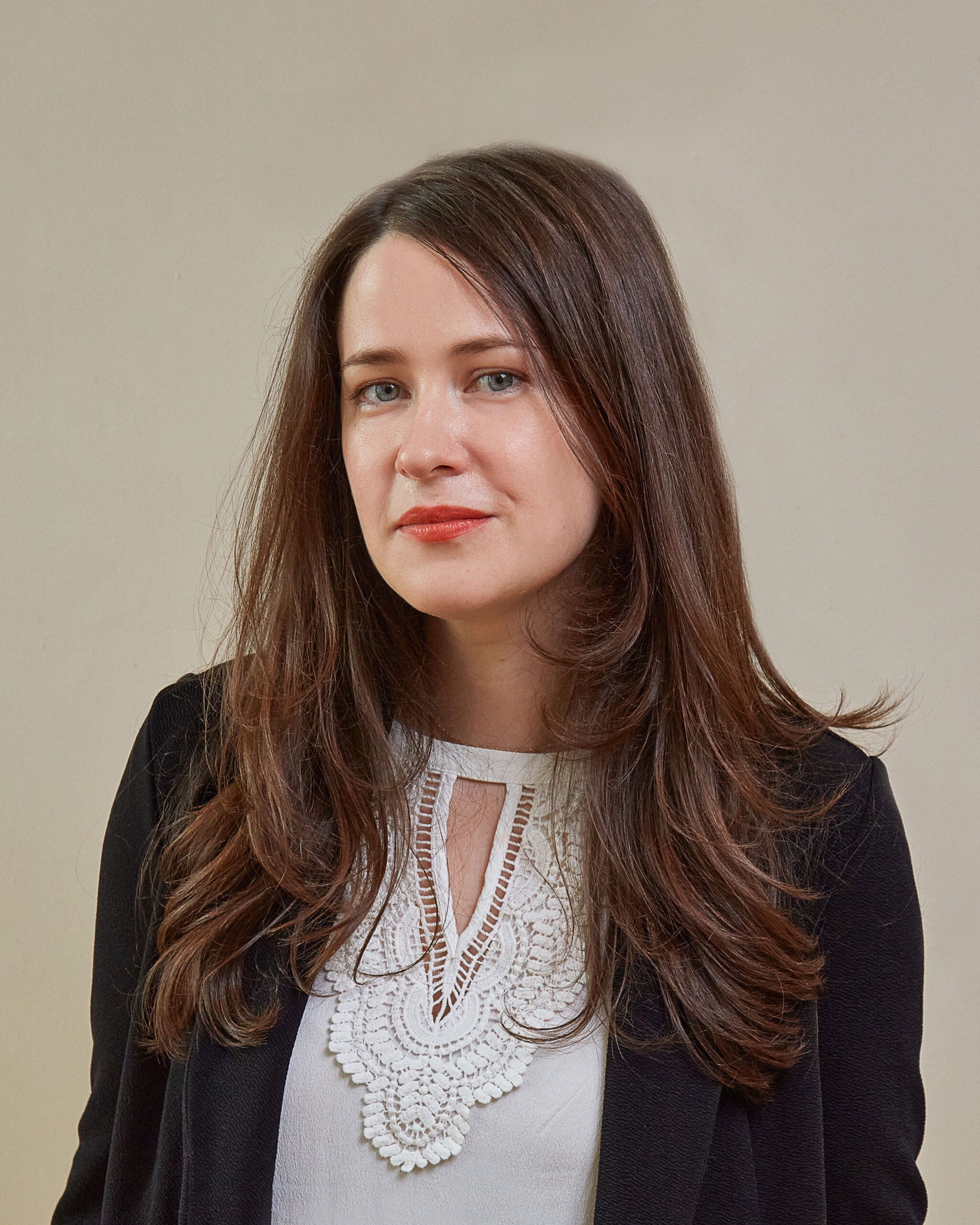 ---
After testing my way through several dozen highly-rated blades for roundups of the best all-purpose chef knives and the best workhorse kitchen knives, I found myself with a favorite that didn't fit quite so neatly into either category. These striking, hand-forged knives from renowned Japanese knifemaker Shosui Takeda might not be ideal for every cook or every type of kitchen task, but gosh are they nice, and every serious knife nerd should have a Takeda stainless clad gyuto on her knife rack.
Takeda Hamono was founded in 1920 and since 1951 has operated out of a workshop in Niimi, Japan. A 3rd-generation master blacksmith, Shosui Takeda hand-forges knives and tools using a prized, high-carbon steel known as Aogami Super. Aogami Super steel can be heat-treated to a level of hardness that can hold a durable, razor-sharp edge far longer than stainless or even other alloys of high-carbon steel. It is ideal for Takeda's svelte style of knives because, when the edge eventually does begin to dull, the extra-thin blades are easy to sharpen.
Beyond just the prized steel, Takeda crafts the blades with a technique called san mai. San mai blades are composed of three separate layers of hardened steel—in this case, the extra-hard yet brittle and reactive high-carbon steel is sandwiched between two layers of a stain-resistant alloy. A strip of the Aogami Super core remains exposed along the edge of the blade. The knife needs to be kept clean and dry when not in use, but on the whole, the stainless cladding makes this knife far less vulnerable to corrosion and pitting than 100% high-carbon steel versions. The outer stainless layer has an attractively rustic, blackened kurouchi finish, which, according to ChefKnivestoGo.com, translates to "blacksmith's finish". It is made up of the scaly residue left on the knife from the forging process. Texture and hue vary slightly between blades and the finish provides further protection for the delicate steel within. The blackened cladding is etched with the makers' marks and a small, subtle heart.
Don't let the "small" label on Takeda's stainless clad gyuto fool you; at just shy of 14 inches long, it is plenty of knife. Takeda's blades are, however, impossibly thin, which keeps them firmly in the featherweight category. While the knife looks rustic and clunky at first glance, picking it up reveals it to be extraordinarily light, well-balanced, and graceful in hand. At 5¾ ounces, it weighs 30-40% less than typical, similarly-sized chef's knives. A long, octagonal handle makes it comfortable and nimble in a variety of grips and hand sizes. While many high-end Japanese knives rely on asymmetrical 70/30 beveled edges for added sharpness, Takeda's blades have an even 50/50 bevel like western-style knives; with their symmetrical handles, this makes the knives suitable for both righties and lefties.
At nearly 2½ inches tall, the blade shape can be a little bit polarizing. Users with large hands will appreciate the extra knuckle-clearance a taller blade provides, but shorter cooks or those working at high countertops might find it awkward for tasks that require a bit of rock. The edge has plenty of curve, though. For the right user, Takeda's gyuto can mill through a mountain of herbs or garlic just as well as a western-style chef knife, and the large profile is handy for scooping your beautifully sliced ingredients up from the chopping block.
The craftsmanship of this knife is evident right out of the box. While the thin blade is too delicate for heavy use in a professional kitchen (the steel has a slight flex to it that would make me nervous about hacking through a case of butternut squash) but a mindful and unhurried home cook who appreciates skillfully handmade objects will love using it. A thick, smooth layer of resin seals the point of contact where the blade is set into its ebony pakkawood ferrule, protecting the rosewood handle from water damage. With proper care and cleaning, the Takeda gyuto will reward you with many years of excellent performance, comfort, and pleasure.