Techniques
Everything You Need to Know About Cooking with Coconut Oil
There's a lot of hype around coconut oil, but here's why we cook with it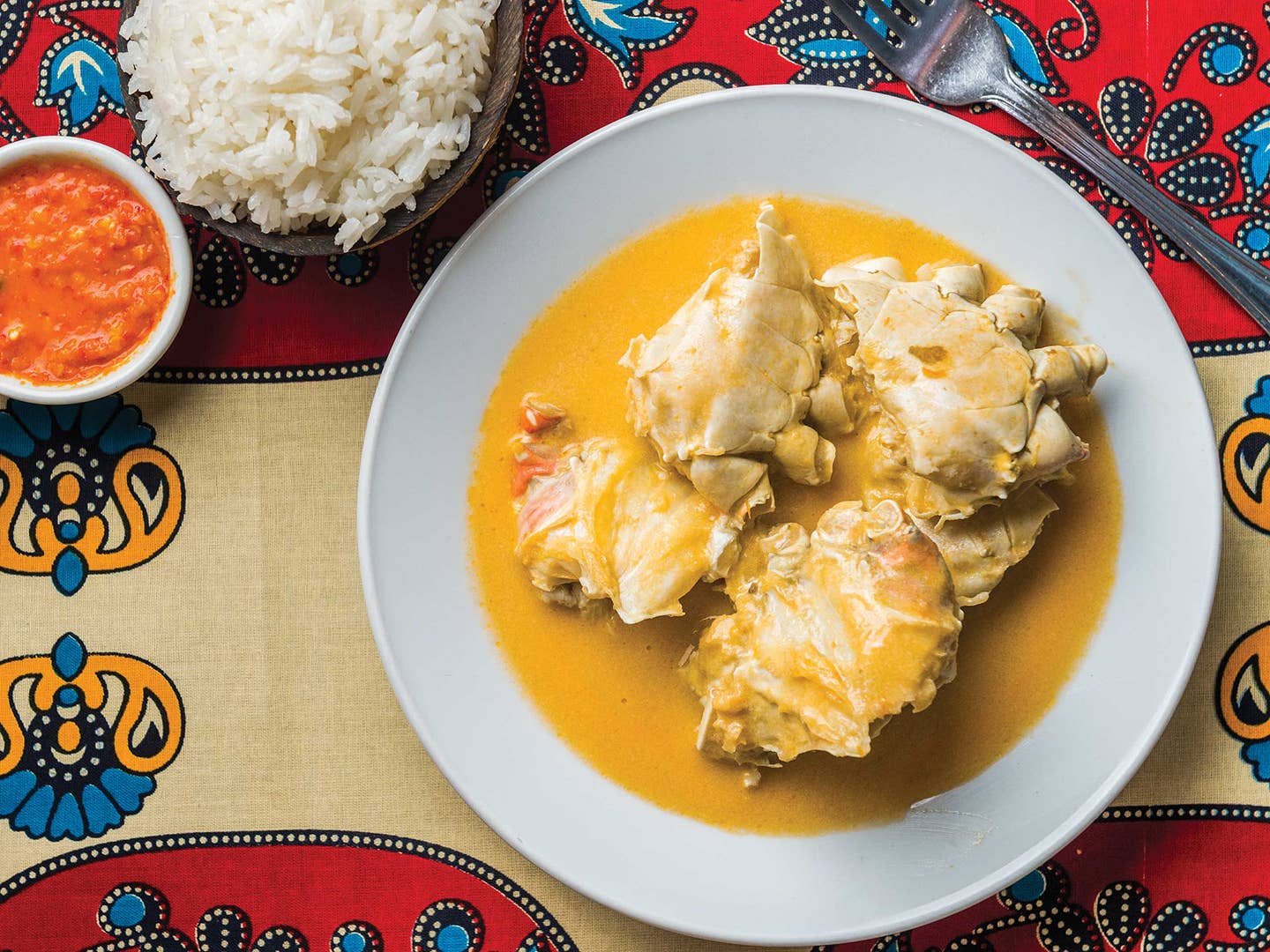 Coconut oil: A trendy oil beloved by nutritionists, and often touted as a "superfood"—that is, until recently. Coconut oil has been at the center of a whirlwind of culinary controversy, after a Harvard professor called it "pure poison," and the American Heart Association released an advisory stating that "lowering intake of saturated fat… will lower the incidence of cardiovascular disease." Which, on the first read, sounds a bit scary. And coconut oil does contain lots of saturated fats, known to increase the risk of heart disease. However, we think sticking to the "everything in moderation" rule is the move here. And despite the controversy, coconut oil is still found in a slew of health items, ranging from moisturizers to haircare products.
Luckily for you, though, we're not in the health business, and have a ton of delicious coconut oil recipes for you to try at home. But before you start cooking, check out this quick rundown of some coconut oil basics.
Virgin coconut oil is extracted from coconut meat, coconut milk, or coconut residue. The "virgin" label implies that no solvents were used in the extraction process. This is usually accomplished by cold-pressing (using a hydraulic press to extract oil from fruits and veggies) the coconut meat or milk. Refined coconut oil is made with additional extraction steps, such as bleaching and deodorizing, that result in an odorless, neutral-flavored oil. Coconut oil is solid at room temperature, but will melt at around 76°F, so don't freak out if you notice a layer of clear liquid on top of your solid coconut oil—this is totally normal. In its solid form, coconut oil is a creamy, white color, but clarifies when exposed to high heat. It also has roughly the same amount of calories per tablespoon as olive oil. You can use it as a substitute for butter without doing any math: the ratio of coconut oil to butter is 1:1 (just make sure the coconut oil is in roughly the same form as the butter you'd use, to ensure that your food comes out at a similar consistency).
Virgin coconut oil has a smoke point of around 350°F, while refined oil has a higher smoke point of 400°F. Because of its high fat concentration, coconut oil stands up to high heat fairly well, which means it's a good choice for sautéing and stir-frying, but for the best results, we recommend keeping your burners at a medium heat cooking with coconut oil. (It's also not the best option for deep-frying.)
Coconut oil has a wide range of applications in the kitchen, from baking delicious treats like these Coconut "Macaroonies," to adding a layer of sweetness to your Mozambican Coconut Crab Curry or Brazilian Fish Stew. Coconut oil also works well as a substitute for butter in most baked goods, as an addition to smoothies and desserts, and in various sauces, dressings, and marinades. Viva Naturals makes a great organic virgin coconut oil, but these other oils are also high up on our list.