Our New Favorite Thing to Make With Avocado
This chilled soup is your next summer staple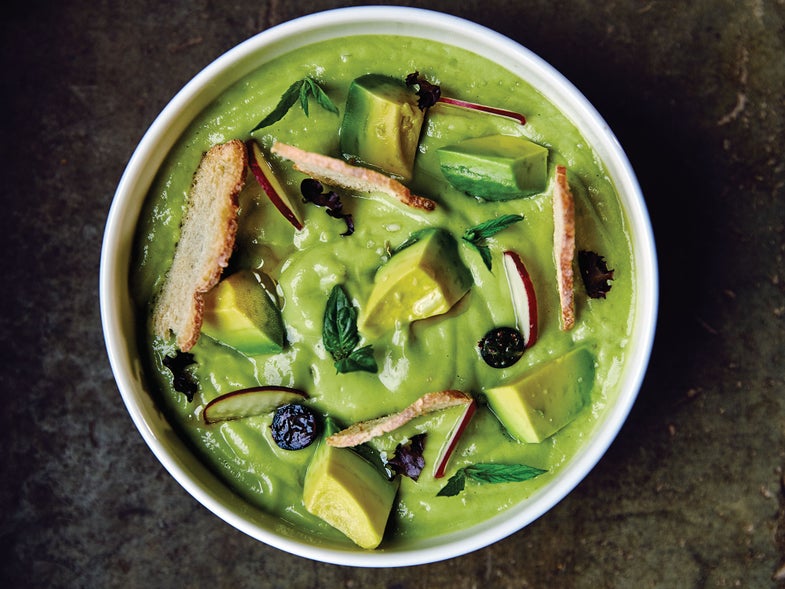 There's nothing as comforting as a good bowl of soup, but when it's 80 degrees outside, spending time over a hot stove may be the furthest thing from your mind.
But don't give up on that comfort just because it's summer. Embrace the cold soup, especially this one made from a base of avocado, sparkling water, olive oil, and ice. It's cool and refreshing, satisfying but light, and gives you the purest possible expression of the fruit's buttery flavor. Add some texture on top with cubed avocado, chunks of bread, torn basil, and thinly sliced radishes, or whatever else is in your fridge.
This recipe comes from the land of giants, Patagonia, where their the Singular Hotel use their own paltas in lieu of Hass avocados. Try it with some crazy-good crab dip, and wash it down with a springy pisco cocktail.
Get the recipe for Chilled Avocado Soup »
Watch: The Fastest Way to Dice a Lot of Avocados