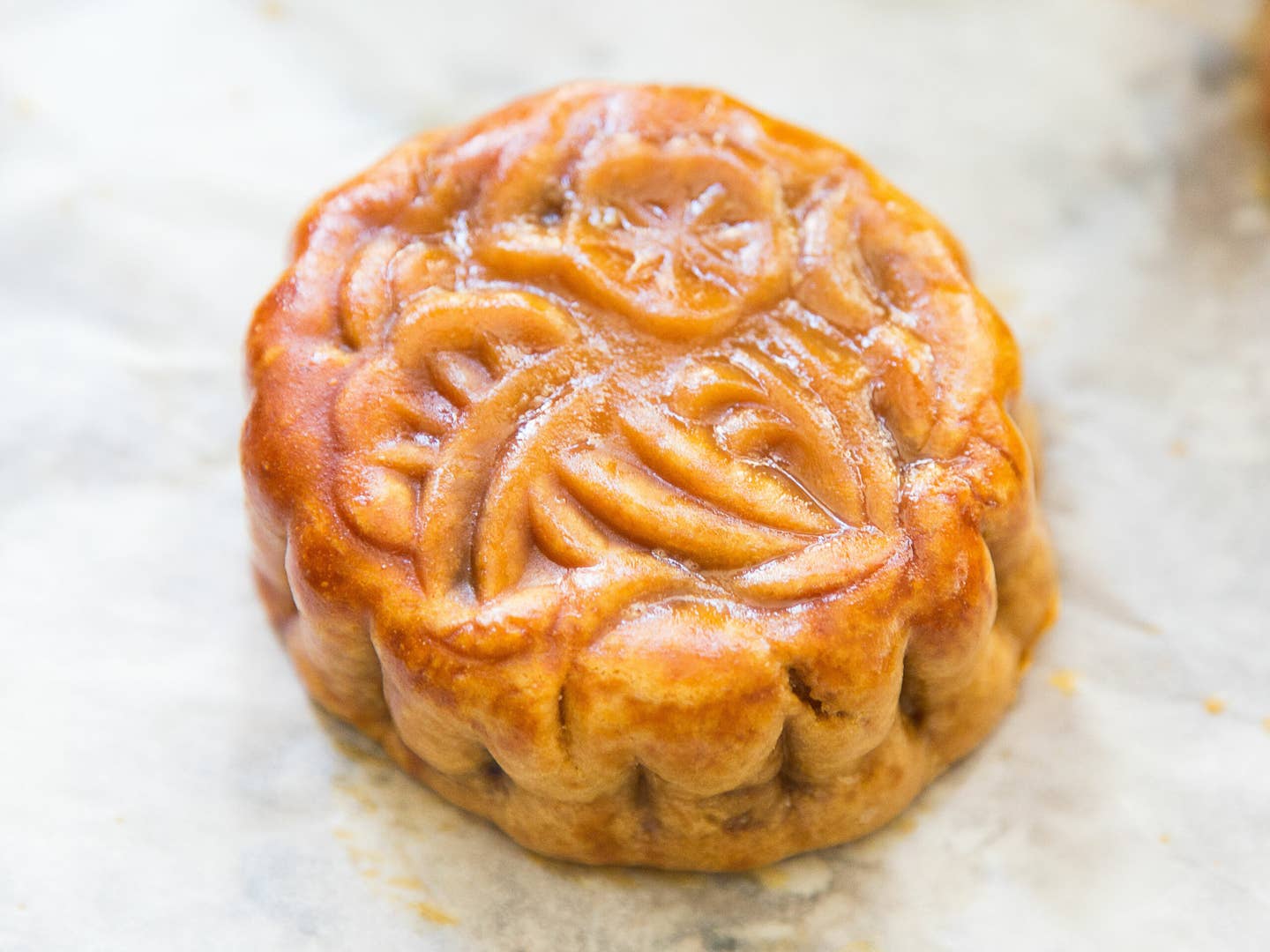 Techniques
Howl at the Harvest Moon(cakes)
Awaken your immortal warrior with chef Pichet Ong's new take on mooncakes
They might not actually make you immortal, but we sure wish we could snack on chef Pichet Ong's modern mooncakes for an eternity.
A staple of the Chinese Mid-Autumn Harvest Festival—which, in part, honors Chang'e, goddess of the moon and immortality—mooncakes' roundness represents unity. Family and friends share them during the festival as a symbol of thanks and solidarity.
Mooncakes are typically filled with red or yellow bean paste, sometimes with a moon-shaped dot of preserved egg yolk at the center, but Ong's cakes take a decidedly more American direction. "The nicer [mooncakes] tend to be filled with lotus seed," says Ong; so that's how he starts his filling, supplementing it with almond paste and then packing it full of dried fruit, shards of dark and milk chocolate, and toasted nuts. He then wraps the filling into a molasses- and honey-sweetened dough and presses the stuffed balls into a traditional paddle mold. (Both traditional wooden paddles and more modern presses can be found at amazon.com and other online retailers.) The result is something reminiscent of chocolate chip cookies, but denser and more chewy with touches of earthy and floral flavors. They're so good they couldn't be anything but a godly offering—that we'll gladly offer ourselves.