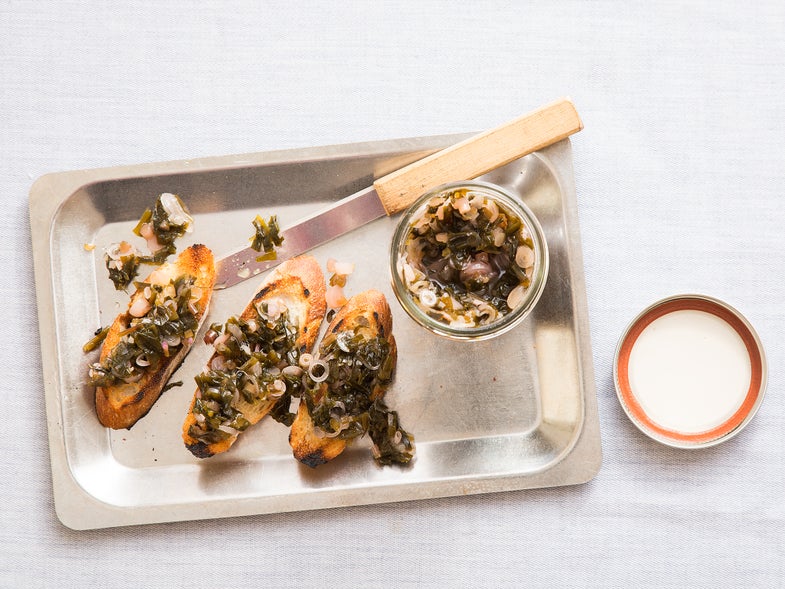 Chef Hugh Acheson gave us the recipe for this simple, savory jam, featured in his cookbook The Broad Fork. It's perfect for serving with shaved pork loin or steak and eggs, or simply spooned on toast. The finished jam will keep in the fridge for up to a month, or you can process the jars according to canning guidelines and keep them for up to 9 months in a cool, dark place. Watch the video to see Acheson make it »
What You Will Need
Hugh Acheson's Ramp Jam
Preserve ramps past their short season with a simple jam from chef Hugh Acheson. Adapted from his book The Broad Fork, it's perfect served with shaved pork loin or with steak and eggs for Sunday brunch.
Ingredients
1 tsp. olive oil
1 lb. ramps, white ends thinly sliced, leaves cut into 1" pieces
1 tbsp. sea salt
1 cup white balsamic vinegar
1⁄2 cup sugar
2 bay leaves
1 tsp. powdered pectin
Instructions
Heat oil in a 4-qt. saucepan over medium; add ramps and salt and cook until soft, without color, about 10 minutes. Increase heat to high and add vinegar, sugar, and bay leaves; cook until the liquid has reduced by half, 5 minutes. Lower heat to medium and stir in pectin; whisk until thickened, 2 minutes. Spoon into a 1 pint sterilized jar with a lid. Will keep in the refrigerator for up to 1 month or at room temperature for up to 9 months.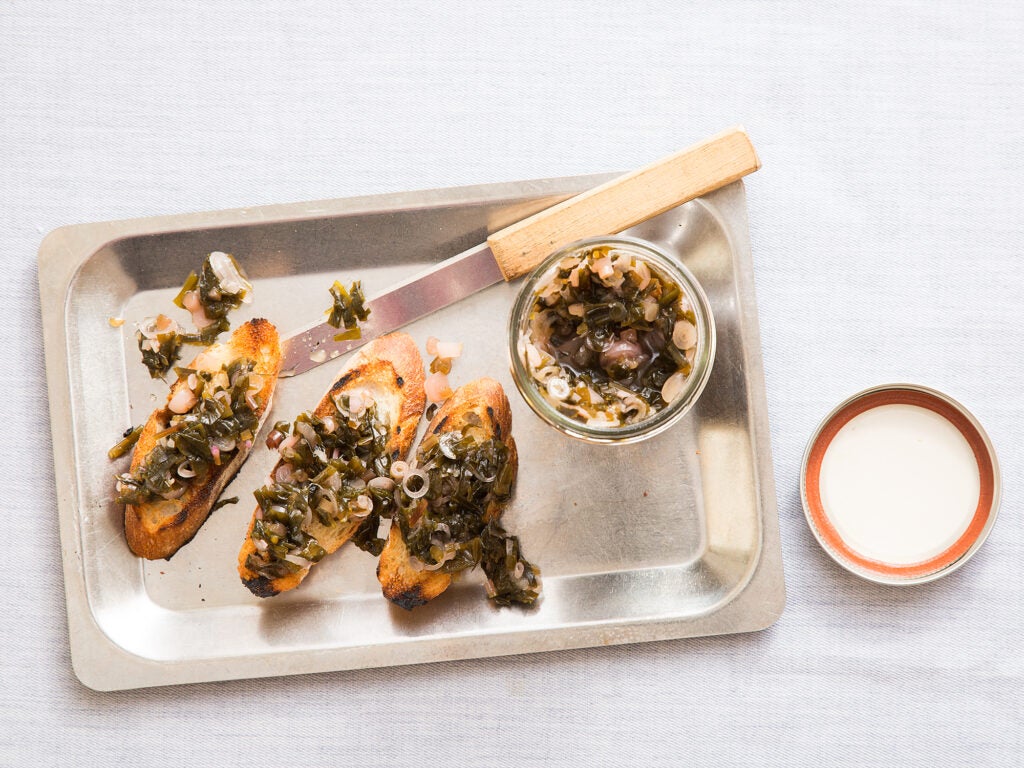 Chef Hugh Acheson gave us the recipe for this simple, savory jam, featured in his cookbook The Broad Fork. It's perfect for serving with shaved pork loin or steak and eggs, or simply spooned on toast. Get the recipe for Hugh Acheson's Ramp Jam »