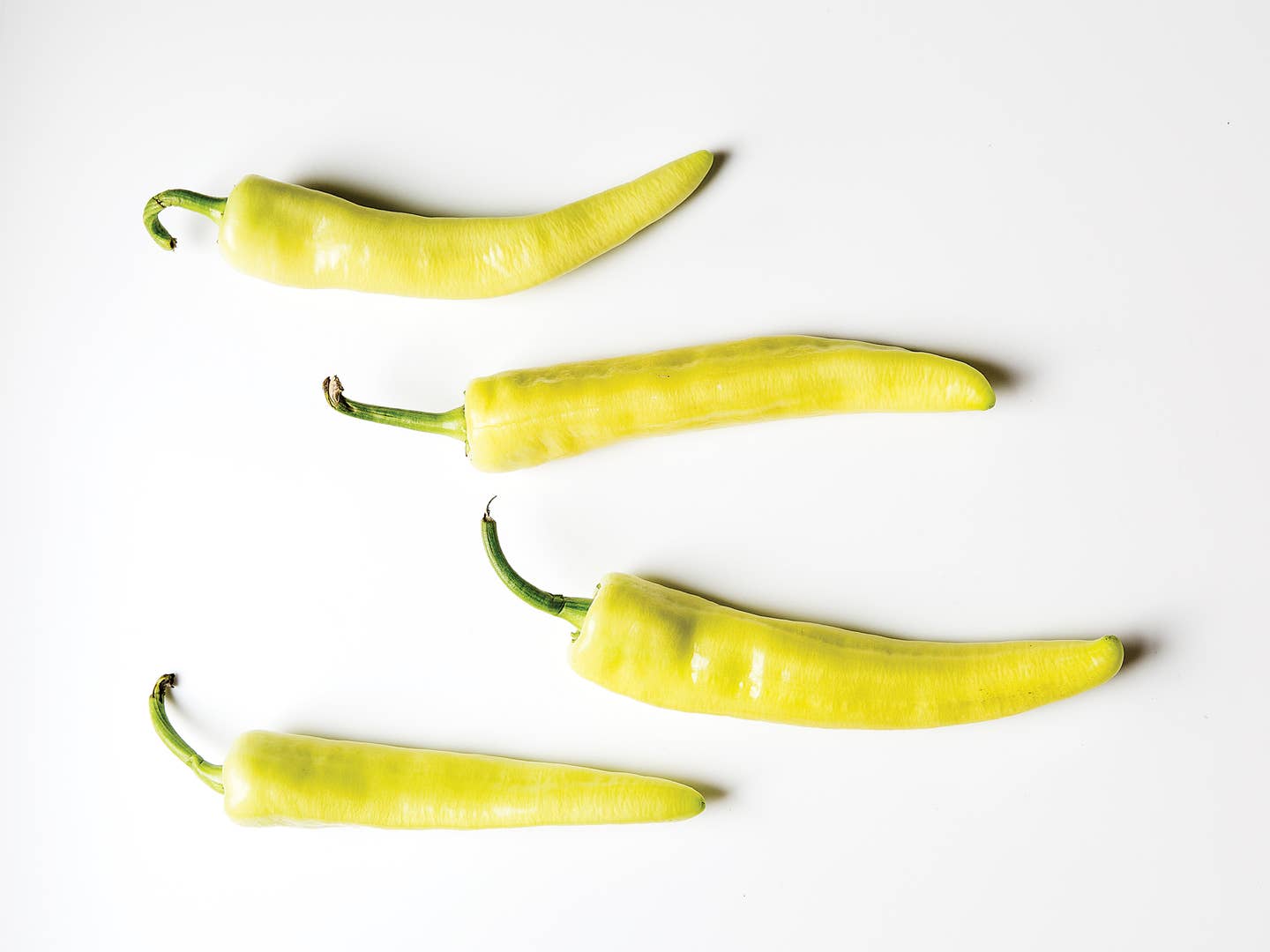 Techniques
Why It's Worth Getting Your Hands on Hungarian Wax Peppers
This Central European staple is just as vital as paprika
Sweet paprika is often seen as the defining ingredient for a proper goulash or its cousin pörkölt. However, as Éva Cartwright, a home cook in Somló who wrote our recent story on Hungary's wine told me recently, the success of those dishes, and much of Hungarian food, relies on the Hungarian wax pepper, a capsicum with a particularly mild spiciness and floral aroma.
"The wax peppers form the base of our cooking—they're as essential to us as celery and onions are in French cooking," says Cartwright. "Banana peppers offer the closest equivalent outside of Hungary to match the wax pepper's flavor. Red, yellow, or green bell peppers can be used, but in half the amount because they will make the dish too sweet."
Once difficult to find in the U.S., Hungarian wax peppers are now available in farmers' markets and online at produce purveyor melissas.com.