Recipes
Japanese Boiled Rice
Serves

makes enough rice for 16 onigiri

Cook

1 hour 15 minutes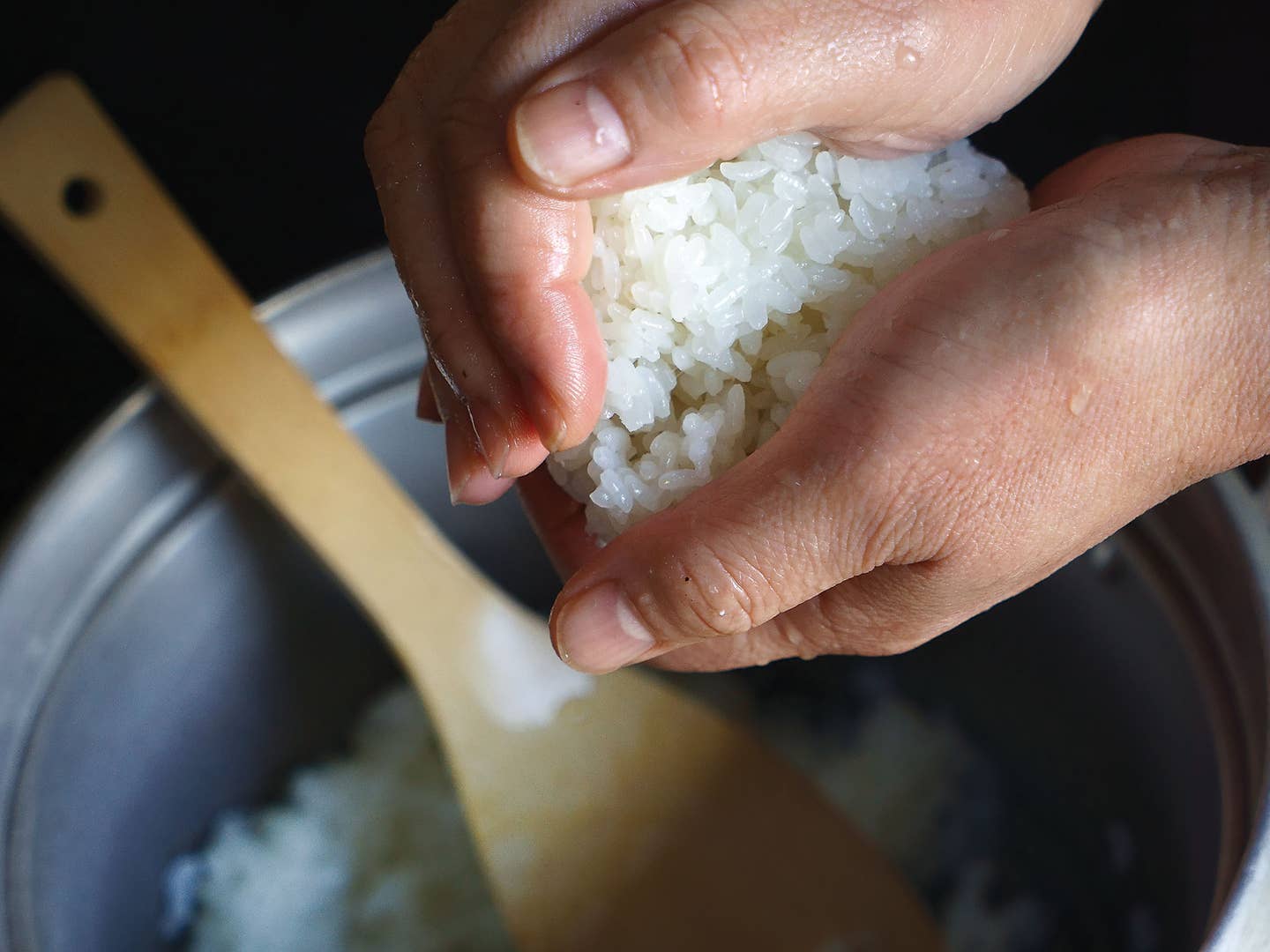 This recipe is for basic Japanese boiled rice, which is traditional for shaping into seasoned or filled onigiri.
Ingredients
3 cups short-grain rice
4 1⁄2 cups water
2 tbsp. kosher salt
Instructions
Step 1
Place the rice in a large bowl in the sink and then cover with water. Using your hands, massage and stir the rice until the water becomes cloudy. Drain away the cloudy water, and cover again with fresh water. Repeat massaging and draining the rice until the water no longer becomes cloudy (this will take about 8 minutes). Pour the cleaned rice into a large colander or sieve set in the sink and let drain for 30 minutes.
Step 2
In a 4-quart, heavy-bottomed saucepan, combine the rice with 3 1⁄2 cups of the water and bring to a boil. Cover the rice, reduce the heat to low, and cook, stirring, until the rice absorbs all the water, about 10 minutes. Turn off the heat from under the pot but leave it on the burner, and let the rice stand, still covered, until tender, about 10 minutes.
Step 3
Using a rice paddle or flat spoon, stir the rice to fluff and separate the grains. In a small bowl, stir the remaining 1 cup water with the salt until it dissolves. Before shaping each onigiri, dip your hands in the salt water to keep the rice from sticking to them and to lightly season the rice while shaping it.