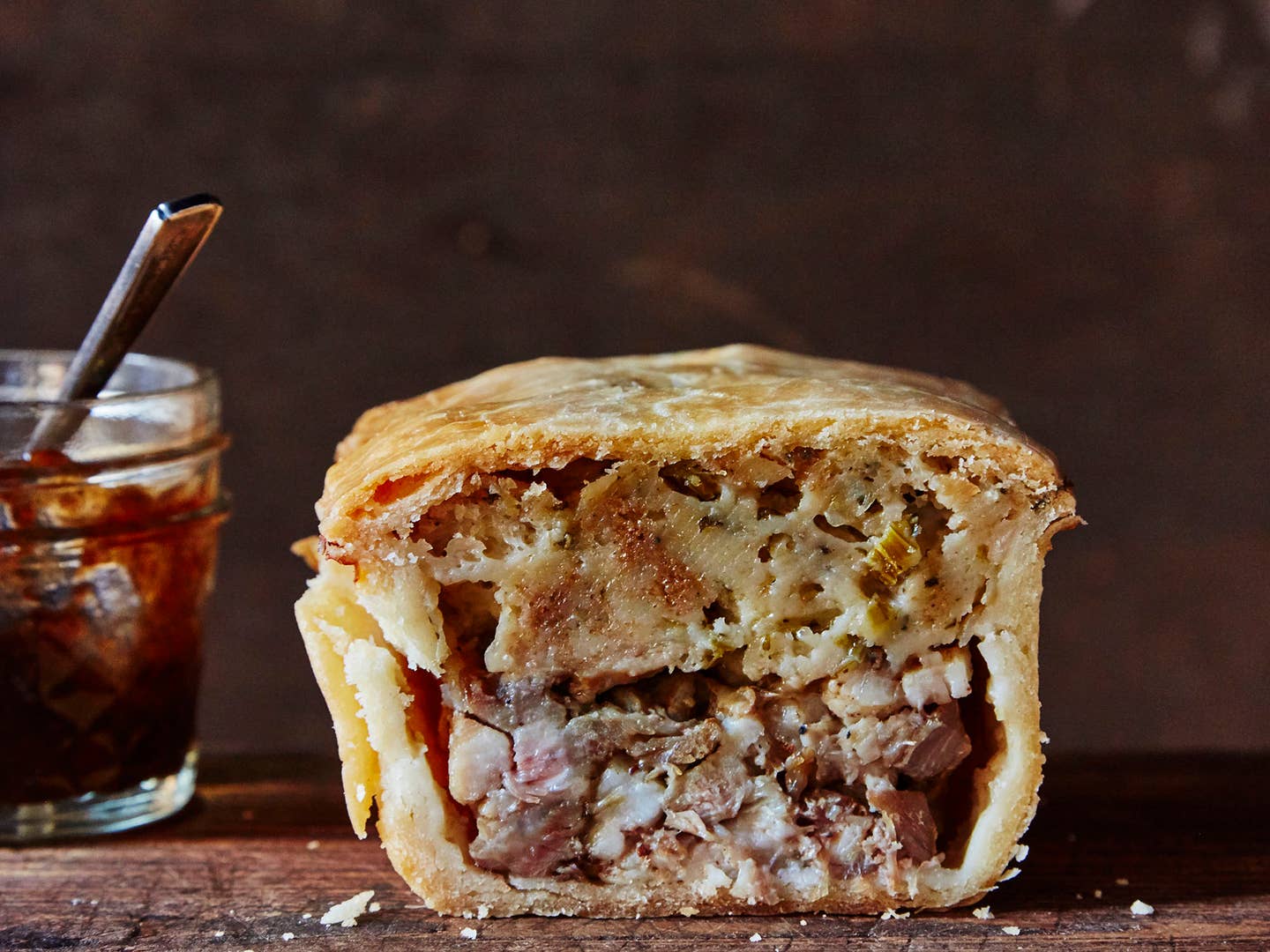 Recipes
The Hardest Food to Make
In search of challenging recipes to try? We've got 18 difficult dishes sure to test your kitchen mettle.
Don't feel like breaking a sweat? Then, by all means, check out our simple weeknight meal and no-bake dessert compendiums—both rife with recipes guaranteed to get something tasty on the table fast.
But what about those rare, luxurious weekends when you find yourself alone with nothing but time in need of killing? We'd like to suggest the following delicious—and challenging—ways to wind down the clock: homemade soba noodles, from-scratch croissants, hand-ground corn masa, and 15 other authentic labors of love likely to push the limits of your cooking chops.
Hand-picked by Saveur's test-kitchen crew, these difficult recipes offer some of the hardest food to make. They require multi-step creations that take days to complete (French cassoulet, Korean gamjatang) and technically advanced methods requiring practice and finesse (the meticulous folds mandated by Turkish manti).
At the end of an exhausted day (or days), your arms sore and covered in flour or pork fat, you might discover a sense of satisfaction too deep to be attributed to the conquered challenge alone. Truth is, effort just plain tastes better. You get out what you put in. And with practice, even the most complicated dishes become easy.
Note: This is a time-intensive recipe that may exceed 24 hours, but a lot of that time is from chilling the farce overnight. Take care with your prep time and you can shoten the work to a day; just be sure that everything is properly chilled throughout the process. Get the recipe for Duck Pâté en Croûte »
Italian Easter Pie (Pizza Gain, a.k.a. Pizza Rustica)
Thai Steamed Coconut-Pandan Cake (Khanom Chan)
Roasted and Fresh Tomato Pie
Gamjatang (Spicy Pork Neck and Potato Stew)
Boiled Cow's Head (Tête de Veau)
Turkish Lamb Dumplings with Yogurt and Brown Butter Tomato Sauce (Manti)
Quebecois-Style Mixed Meat Pie (Cipaille)
Enmoladas with Oaxacan Black Mole Sauce (Mole Negro)
Dominique Ansel's Cassoulet