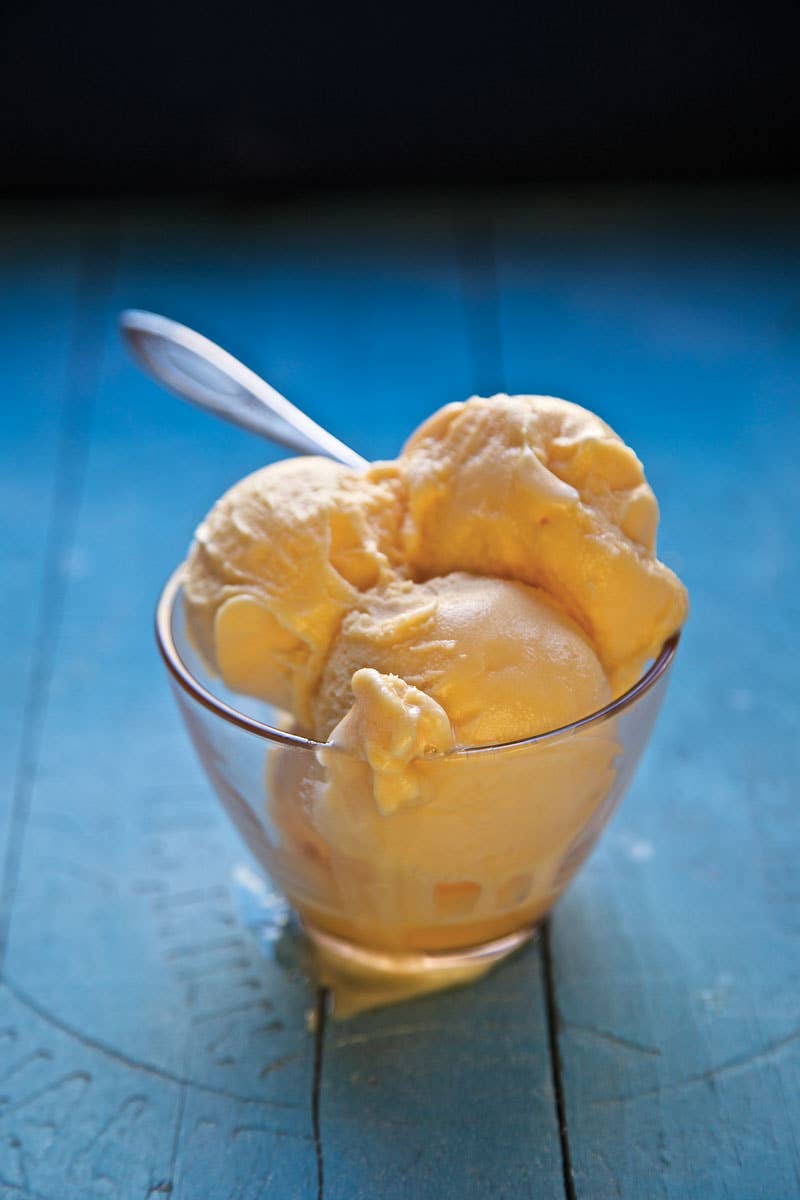 Recipes
Persimmon Recipes
Sweet and spicy persimmons are a holiday favorite
Ah, the persimmon. When fall rolls around, we're always looking for ways to include this enigmatic but delicious fruit in whatever we're cooking. So take a look at our guide to all things persimmon, and then get cooking.
Inspired by English sweet puddings, persimmon pudding is an all-American classic. Ours has a simple batter and comes out of the oven with a crispy, cake-like crust. Persimmon bars are another old-school classic. Ours are sweetened with dates, spiced with cinnamon, nutmeg, and cloves, and coated with a tart lemon glaze. To punch up frozen yogurt, add persimmon and toasted spices. But if you think this cute little guy can only be used in sweet stuff, think again. Persimmons can be used in savory dishes, too. We like making them into an intense chutney flavored with mustard seeds, coriander seeds, garam masala, and curry powder. Or serve the fruit with pork belly that is simmered with miso, honey, and sake and fried until crisp.
And we definitely love adding persimmons to our cocktails. The Spice Trade combines malty genever with lemon and persimmon juice, dry vermouth, and a simple syrup made with cardamom and star anise—all the components of a perfect fall drink.