Recipes
Braised Green Peas with Egg Yolks
Butter, eggs, and cream make up the luscious sauce in Jacques Pépin's simple spring dish.
Serves

serves 6

Cook

10 minutes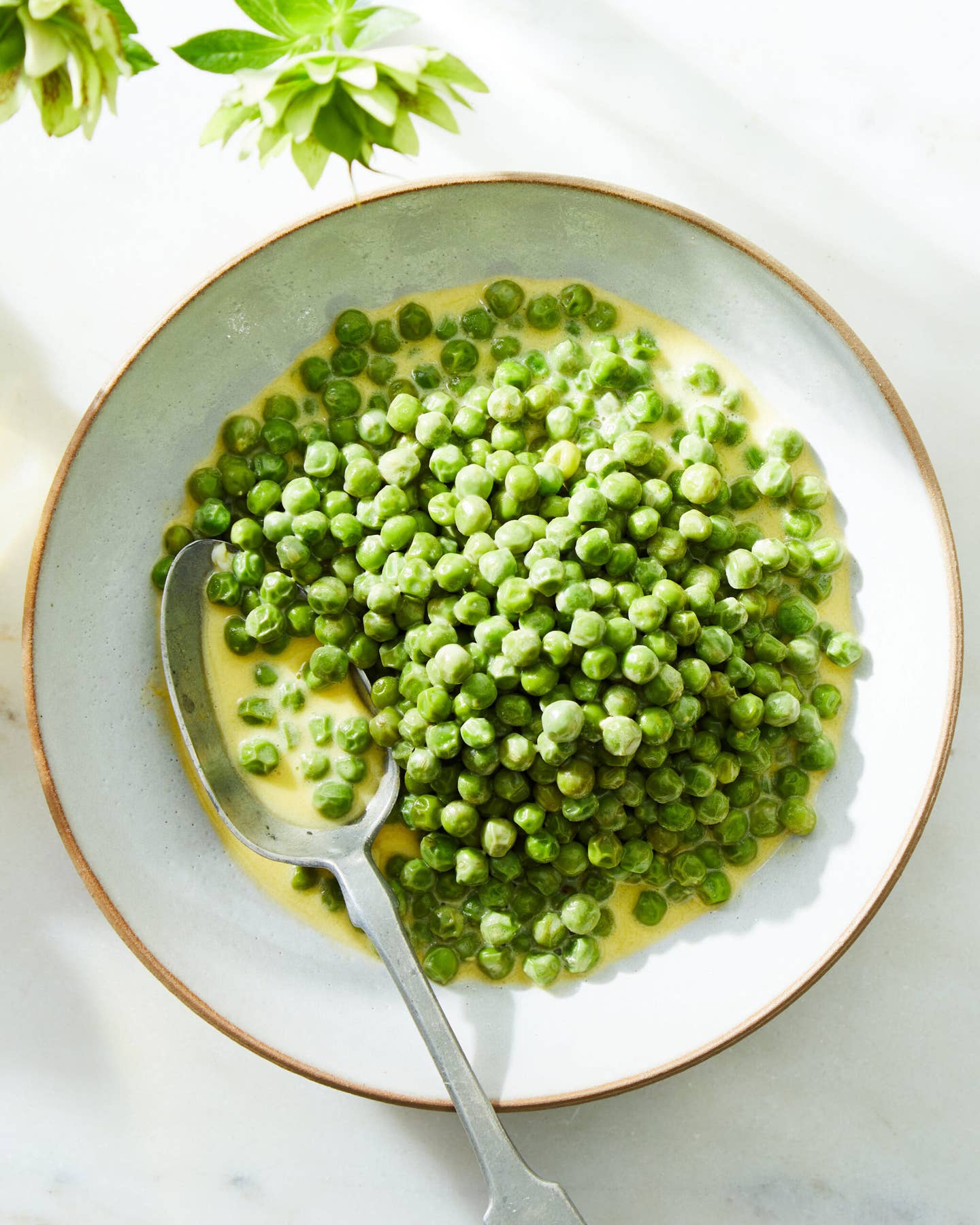 In this simple-yet-refined recipe adapted from the great French chef Jacques Pépin's cookbook, Essential Pépin, fresh green peas are cooked in a buttery broth, then egg yolks and cream are added just before serving, creating a rich and silky sauce. Add the yolks very gradually over low heat—don't walk away from the stove!—as they curdle quickly once the liquid comes up to a boil.
Ingredients
3 cups small fresh green peas or thawed, frozen baby peas
3 tbsp. unsalted butter
2 tbsp. finely chopped fresh parsley
2 tsp. sugar
½ tsp. freshly ground black pepper
½ tsp. kosher salt
2 large egg yolks, well beaten
3 tbsp. Tbsp. heavy cream
Instructions
Step 1
In a medium pot, stir together the peas, butter, parsley, sugar, black pepper, salt, and ½ cup of cool water. Bring to a boil, then turn the heat down to medium low and boil gently until the peas are just tender to the bite, 3–4 minutes if using fresh peas, or about 2 minutes if using frozen.
Step 2
Meanwhile, in a small bowl, whisk together the yolks and cream. Once the peas are tender, gradually stir the yolk-cream mixture into the peas and continue cooking over low heat, stirring continuously, until the liquid thickens to a light and creamy sauce, 30–60 seconds (do not allow the sauce to boil or the yolks will curdle). Remove from the heat and serve warm.