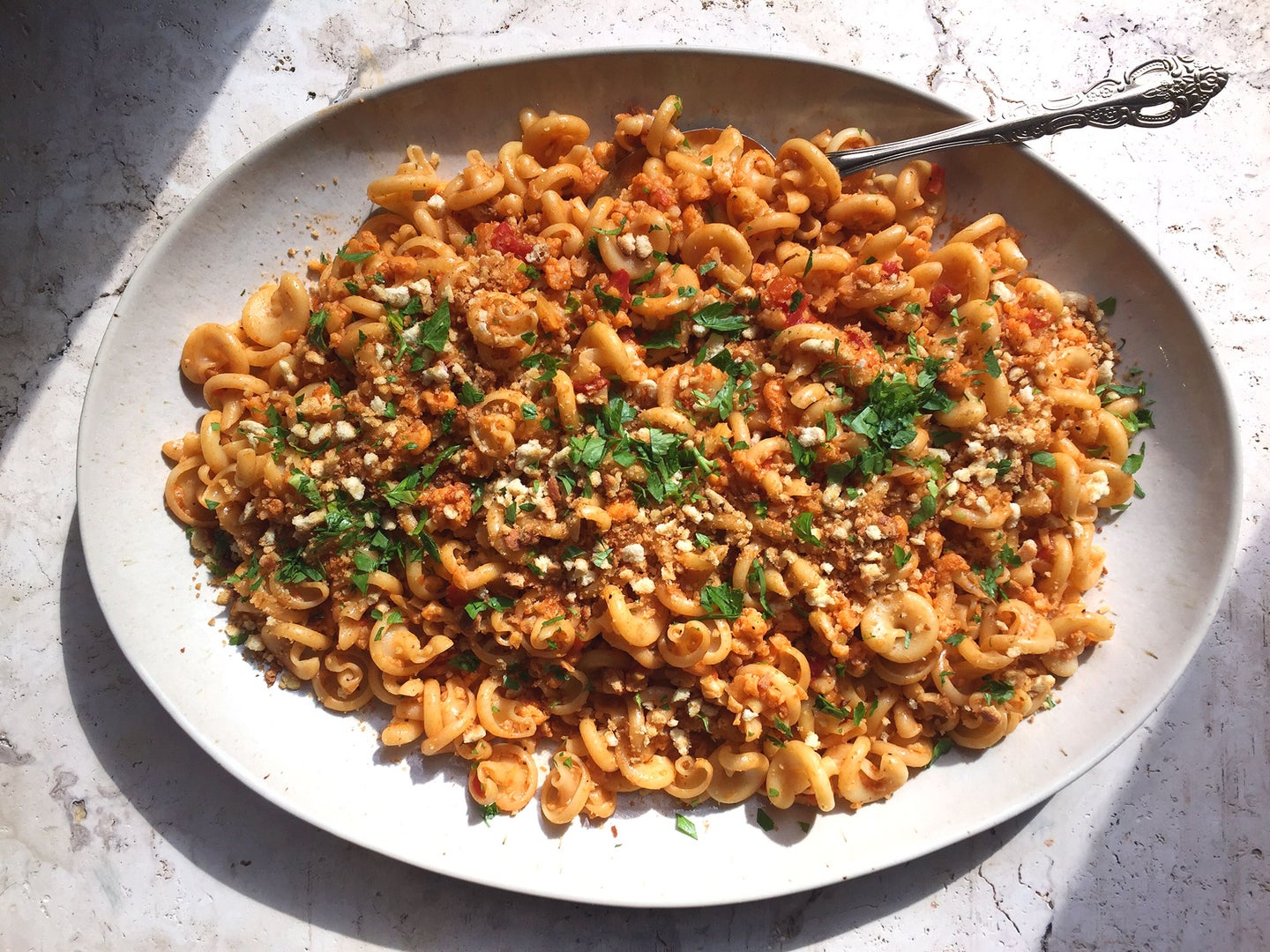 Danish Rye Bread Porridge (Øllebrød)
This funky, sour porridge is the best thing to do with leftover bread crumbs.
Time: 15 minutes
Ingredients
1⁄2 lb. stale rye bread, cut into 1 inch cubes (2 ½ cups)
8 oz. dark, malty beer (such as stout or porter)
2⁄3 cup apple juice or sweet cider
1 strip orange peel
1⁄4 cup malt syrup
1 tsp. ground cinnamon
1 tsp. vanilla extract
1⁄2 tsp. ground cardamom
2 tbsp. (1 oz.) unsalted butter
1⁄4 tsp. kosher salt
4 tbsp. heavy cream, crème fraiche, or fresh cheese, for serving (optional)
Fresh fruit, for serving (optional)
Instructions
In a medium bowl, combine the rye bread and beer. Cover the bowl and let soak overnight at room temperature.
Transfer the bread mixture to a medium saucepan and add the apple juice, 1⁄2 cup water, the orange peel, malt syrup, cinnamon, vanilla, and cardamom; bring to a boil over medium-high heat. Lower the heat to bring the mixture to a simmer; cook, stirring occasionally and crushing the chunks of bread with the back of a spoon, until the porridge is thickened and pourable, 5-6 minutes.
Remove the pot from the heat and stir in the butter and salt. Remove the orange peel. Divide the porridge among 4 bowls, and top each with heavy cream, crème fraiche, or fresh cheese and fruit if desired.