The Best Miso Soup is Only 4 Ingredients Away
Author Nancy Singleton Hachisu shares the most important elements of this classic Japanese bowl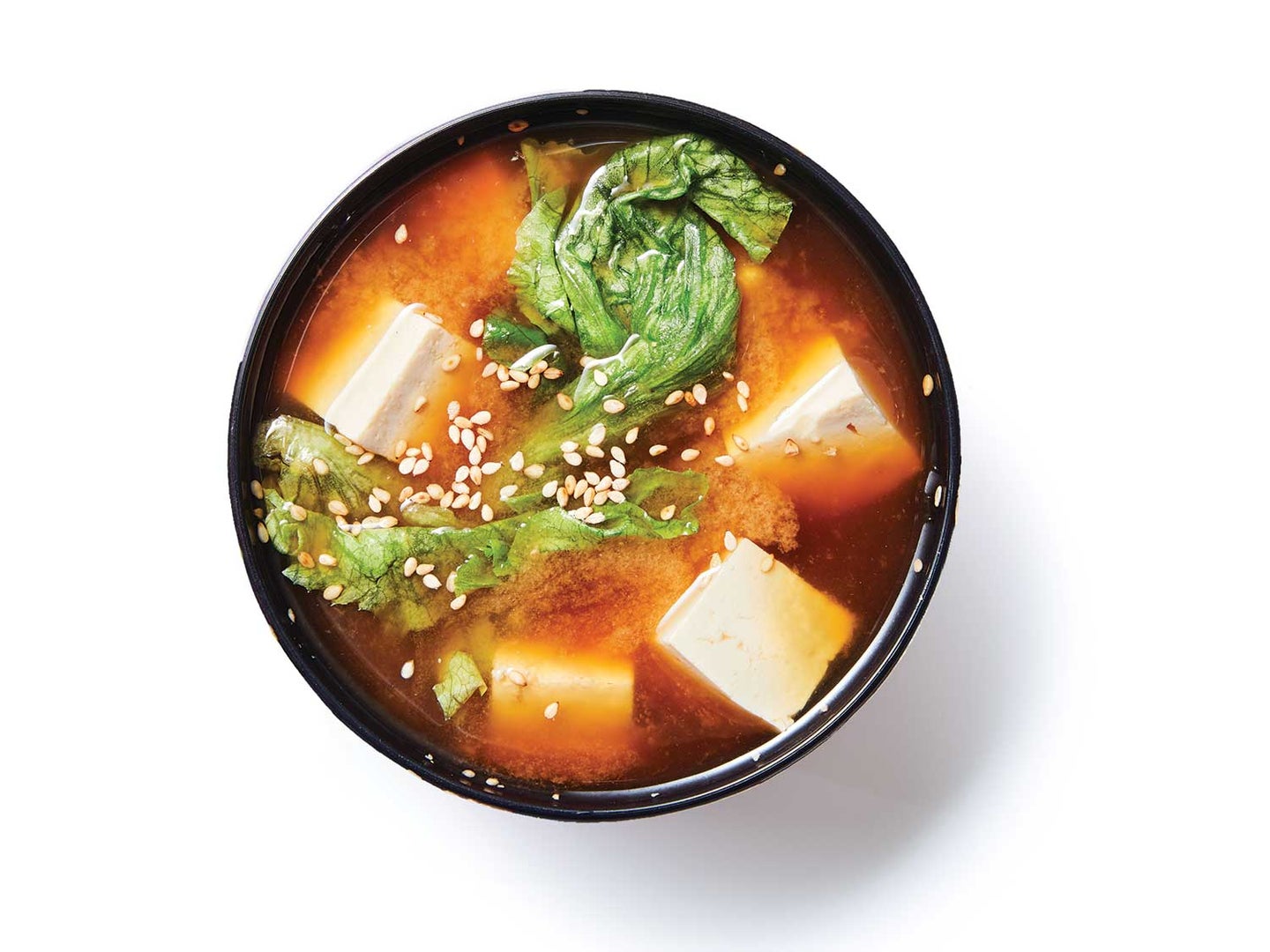 American food magazines were a lifeline during my early years in ­Japan. In the 1990s, English-­​language books weren't available where I lived, in the outer Saitama prefecture, so when Issue 27 of Saveur arrived in my mailbox during the summer of 1998, I eagerly flipped through the pages. About a third of the way in, the words "Magical Miso" jumped off the page. The photos in the piece looked familiar, and the captions revealed that the story's author, Hiroko Shimbo-­Beitchman, had visited my local miso-maker, Yamaki Jozo, to report her piece.
Related: How To Stock a Japanese Pantry
Jozo is the Japanese word for "brewing," and the term is typically used to refer to shoyu-brewing companies. In addition to shoyu, Yamaki Jozo produces both organic and nonorganic miso using exclusively Japanese-grown beans, rice, barley, and salt. The Kitani family, who owns the company, encourages their farmers to adopt 100 percent organic methods as they work toward ramping up international distribution.
Twenty-one years after Shimbo-­Beitchman wrote about the brand for Saveur, Yamaki Jozo miso is even more exceptional than it was then. Products like miso and shoyu rely on 100-plus-year-old cedar barrels and expertise in culturing the koji that drives their fermentation process. This longevity of craft is worth seeking out for making the best and most authentic bowl of miso soup you have ever tasted. —Nancy Singleton Hachisu, author of Food Artisans of Japan