The 2019 SAVEUR Big Budget Gift Guide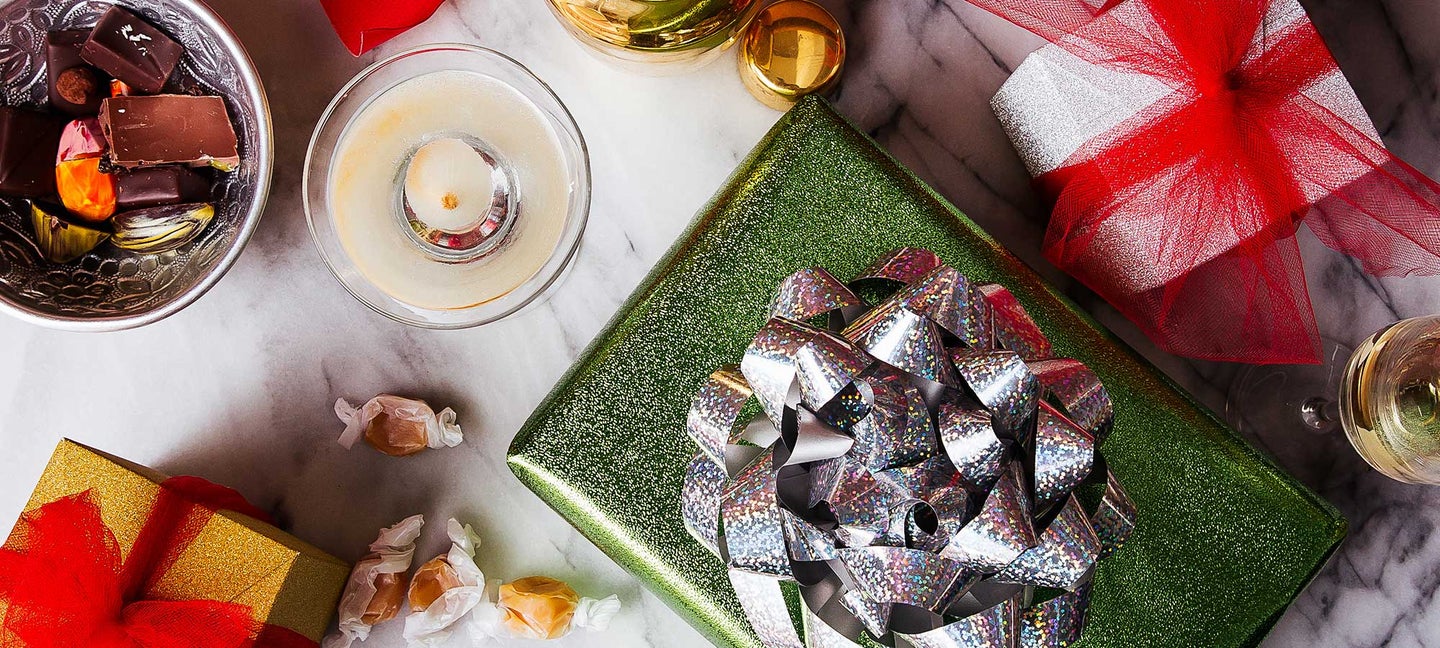 Is there someone on your list who has been extra nice this year? If so, one of our favorite budget-busting gifts might be just the thing, from a built-in rotisserie to liquid caviar (we'll explain).
Norlan Heavy Whiskey Tumbler
I am completely obsessed with these luxurious Czek crystal rocks glasses. The ribbed interior is designed to assist in the preparation of muddled drinks like juleps and mojitos, while the hefty, artfully faceted base provides stability. Anyone who enjoys their spirits or cocktails served on the rocks will find these tumblers a pleasure to drink from. (Also available in melodramatic matte black.) –Kat Craddock, test kitchen director
Thermomix TM6
It slices, it dices, it stirs, it mixes, it steams, it slow-cooks, it ferments…It's true: the Thermomix can replace a whole lot of your less-than-awesome kitchen gear. The early, German-made models were marketed in the 1970s to folks looking to prepare their own baby food at home, but the gadget quickly became a beloved tool in fine restaurants around the world for its ability to whip up foolproof batches of sauces like béchamel, hollandaise, and sabayon. Only recently available in the U.S., the new model has a built-in scale and WiFi capabilities that give you access to 50,000+ guided-cooking recipes on the touchscreen interface. –K.C.
Falk Copper Core Sauté Pans
The new line of heavy-duty, copper core pots and pans from Falk is the company's first foray into induction compatible cookware. These products are a game-changer for those of us who want to harness the performance of copper but are stuck with a magnetic cooktop. Falk didn't cut corners on materials with these lovely pans—the copper core is nearly 2 millimeters thick—and while the elderly or folks with wrist problems might consider a more lightweight option, I'm putting the whole line on my own holiday wishlist this year. –K.C.
Savannah Bee Company Gold Reserve Tupelo Honey
Do you need this amazing, rare, golden, delicately floral, subtle and sweet bottle of liquid sunshine? No, but do you want it? Yes. Your palate will thank you for gracing it with this honey made from the pollen of the white tupelo tree (one of the rarest trees in the United States). It truly is the bee's knees. –Ryan Haber, test kitchen assistant
La Cornue Flamberge Rotisserie
If I ever have the privilege of designing a kitchen from the ground up, I'd forgo the double oven for a built-in rotisserie. The possibilities—chickens, ducks, porchetta, legs of lamb—and a tray to catch all of those drippings onto potatoes or vegetables would be the ultimate dinner-party trick. –D.J. Costantino, associate digital editor
Breville Pizzaiolo
While possible, making pizza at home is often more trouble than it's worth—preheating to 500+ degrees and heating a pizza stone for an hour make it something only worth doing with ample time and really good ventilation. That's where this little device comes in: it takes up as much space as a toaster oven and goes from zero to 750 degrees in two minutes. Neapolitan pizza at home has never been more doable. –K.C.
Zojirushi Rice Cooker and Warmer
I bought my little Zojirushi rice cooker in college, and it has served me faithfully for years. It makes better rice than I could ever manage on the stovetop, and setting it before bed so I'll have rice for lunch makes me feel like a more competent, complete human. And so if Zojirushi says its induction-heating and pressure-cooking model that costs almost $400 makes the best rice possible, my brand loyalty at this point is so complete that I believe it. –Chris Cohen, senior editor
Petrossian Talisman Liquid Caviar
Petrossian Talisman is literally the caviar of dipping sauces. 100% caviar in liquid form, made by extracting the liquid from inside the egg, it's the perfect splurge—and conversation piece—for holiday parties. It also makes a great finishing sauce for fish. –Thomas Payne, photo director