Drinks
Pinch Hitter
Aquafaba, lemon, and apple cider vinegar lend body and zip to this refreshing, alcohol-free cocktail.
Serves

makes 1 cocktail

Cook

5 minutes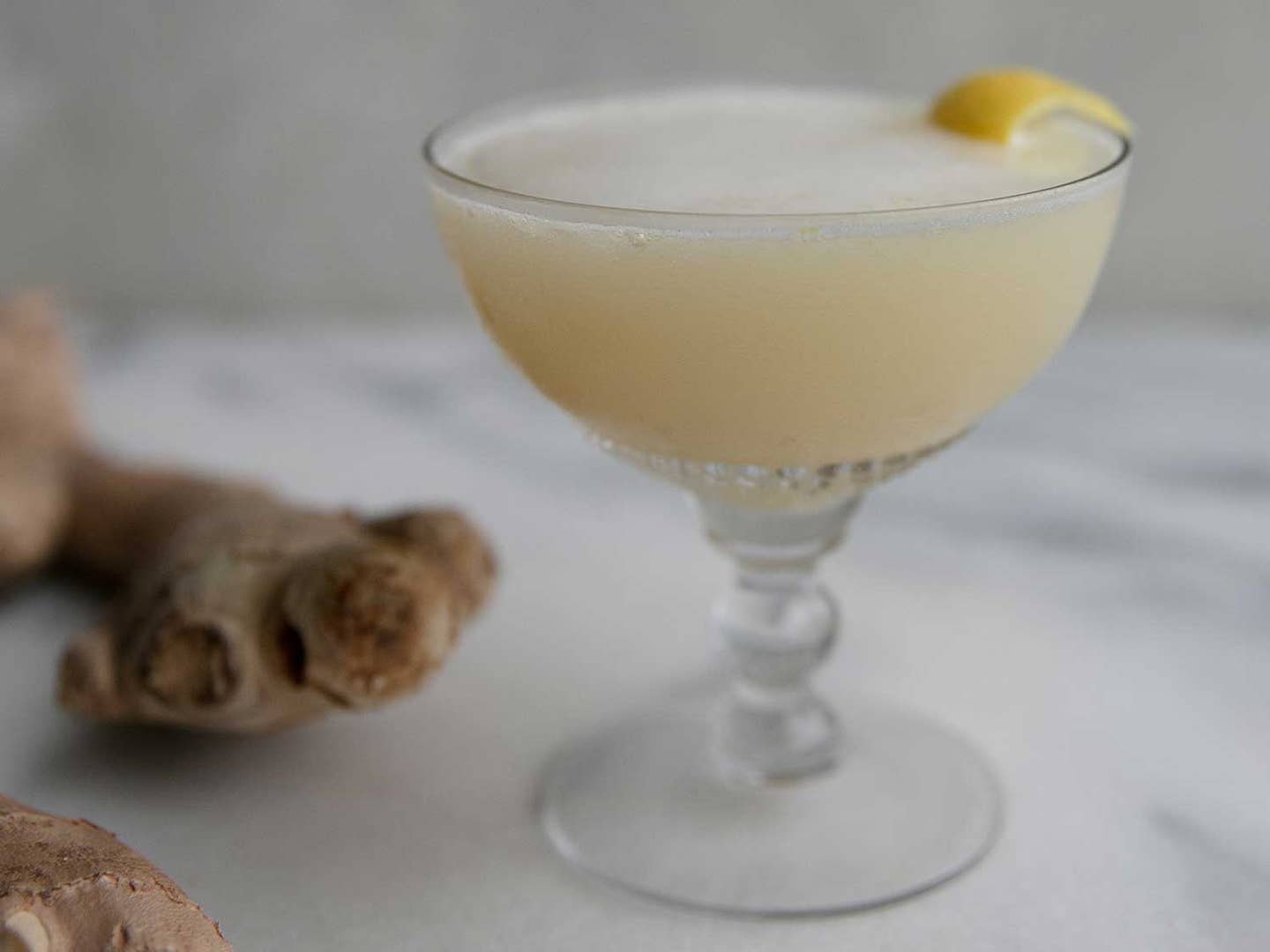 As a leader in the mindful mixology movement, bartender-author Derek Brown of Washington D.C.'s Columbia Room crafts nonalcoholic cocktails that are every bit as complex and nuanced as their boozy counterparts. In this zesty lemon sour, Brown combines a ginger syrup with lemon, apple cider vinegar, and salt tincture. The addition of aquafaba, the viscous liquid in canned chickpeas, offers body and a touch of earthiness as a vegan alternative to an egg white.
Ingredients
2 Tbsp. plus ⅔ tsp. kosher salt
2 oz. fresh lemon juice
1 oz. ginger syrup*
1 tsp. apple cider vinegar
1⁄2 oz. aquafaba
1 thin lemon slice
Instructions
Step 1
Whisk salt into ⅔ cup room temperature water until fully combined to create a salt tincture. Transfer to a small bottle and set aside.
Step 2
Fill a cocktail shaker with ice, then add the lemon juice, ginger syrup, vinegar, aquafaba, and 6 drops of the reserved salt tincture (save the rest in the fridge for future cocktails). Shake vigorously until the shaker is very cold and the liquid is frothy, about 30 seconds, then strain into a coupe glass, garnish with a lemon wheel, and serve immediately.
*To streamline your prep, you can use store-bought ginger syrup in this recipe—we like the version made by the Ginger People—but with a little advance planning, it's easy to make your own. Check out our recipe here.