Sumac, Hibiscus, and Dried Lime Herbal Tea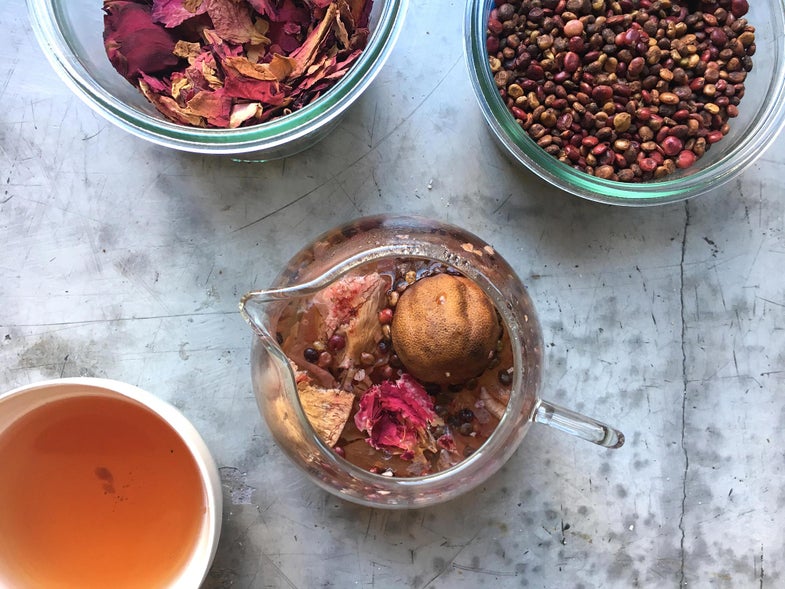 A pleasantly tart, fragrant, and caffeine-free herbal recipe that's the perfect afternoon pick-me-up.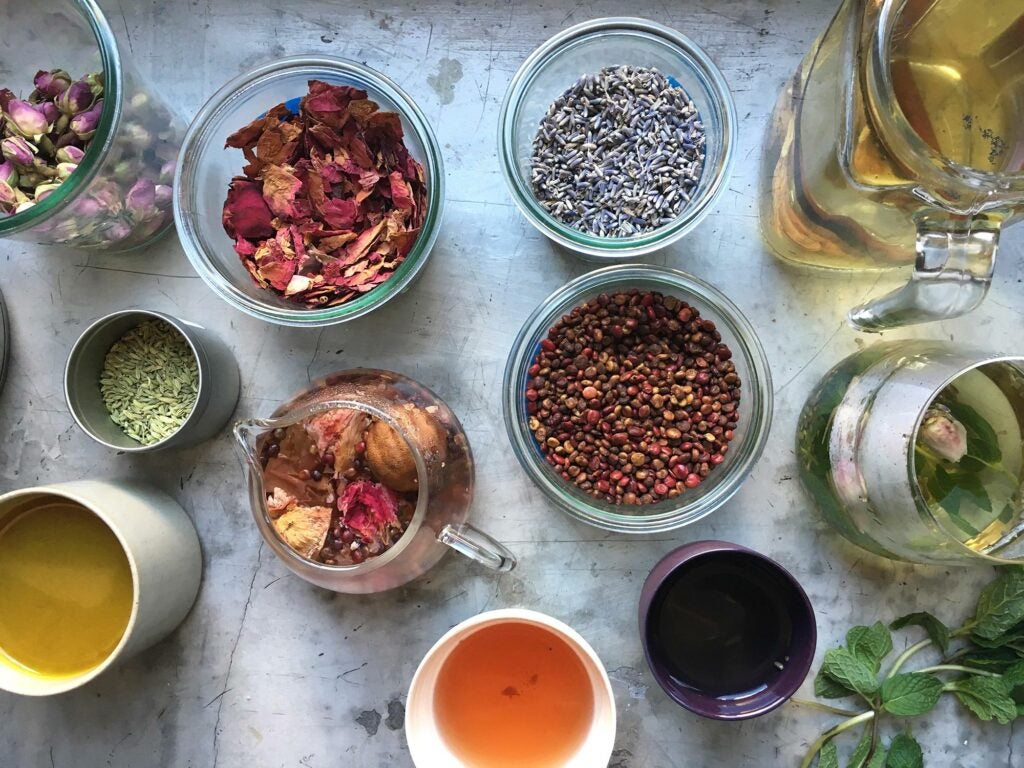 Caffeine-free, no-waste, and way better than a tea bag
Featured in: Turn Kitchen Scraps and Leftover Spices Into Delicious Herbal Tea
Sumac, Hibiscus, Omani (Persian) Lime Infusion
Omani Tea Infusion
Ingredients
1 tsp. hibiscus leaves
1 tsp. whole sumac berries
1 white dried Omani (Persian) lime
1 cup boiling water
Instructions
In a teapot, liquid measuring cup, or any other vessel that pours neatly, add the dry ingredients, then the boiling water. Let steep for 3-5 minutes, then strain into individual mugs. Repeat up to 3 times with the same aromatics to intensify the flavors.