The Most Popular SAVEUR Stories of 2016
Thank you for your clicks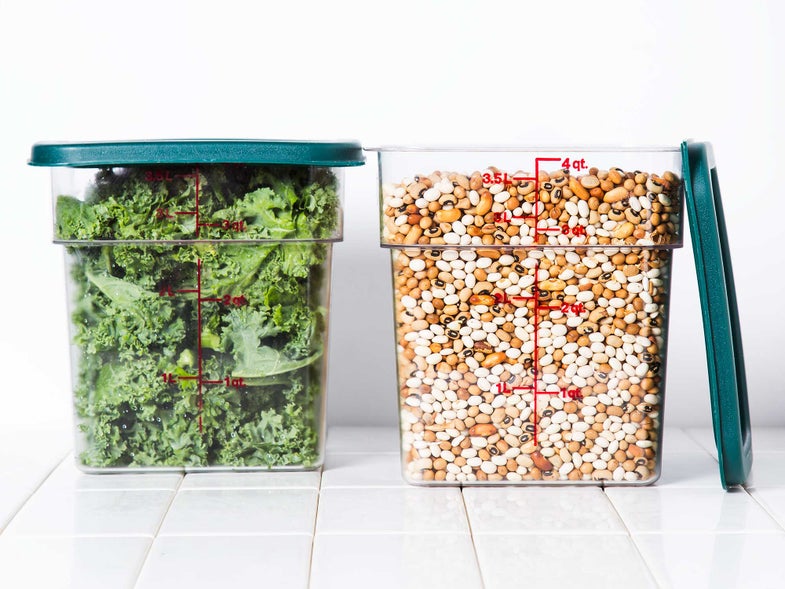 Our year's content engine is slowing down, and as we shovel in the last few piles of coal, it's time to frantically schedule posts for early January get a little introspective. You've already heard about our favorite stories from SAVEUR and elsewhere. Now we're sharing your favorites: the articles you clicked on most this year.
Take it away, err, you.
The Restaurant Essential That Beats All Your Tupperware
Do you even Cambro?
The Real Reason Chinatown Produce is Crazy Cheap
It's not about foreign imports or discounts for low quality vegetables, but rather a special network of suppliers selling especially fresh food.
An Award-Winning Cheesemonger Shows How to Make a Next-Level Cheese Plate
Instagram star Lilith Spencer explains how she builds her gorgeous cheese platters.
New York's Best Cookie Comes From a Hidden Tea Shop With an Amazing Secret Menu
How a Portuguese chef adapted a Taiwanese snack into a dessert with a truly global pedigree.
The Ikea Products Even Chefs Can't Help But Love
Kitchen essentials from the Swedish giant.
An All-Woman Team of Syrian Refugees Has Become Canada's Hottest Catering Company
Karam Kitchen is taking over the city of Hamilton, Ontario with yogurt sauce for a good cause.
The World's Best Sandwiches Come From Florence
You can get a good sandwich almost anywhere, but Craig Cavallo makes the case for why the panini of this Tuscan city rule them all.
England's 20-Year-Old 'Two Fat Ladies' is Still the Best Cooking Show Ever Made
What today's food TV can learn from two middle-aged cooks with questionable technique, outsized personalities, and an unending passion for the good life.
Why Has No One Heard of Ana Ros?
The Slovenian chef, who's spent 16 years revolutionizing her country's food, is about to star in Netflix's Chef's Table. Will the world finally pay attention?
10 Essential Vietnamese Noodle Soups to Know (Beyond Pho)
A regional guide to the most slurp-worthy bowls to eat in Vietnam.
The Best of 2016