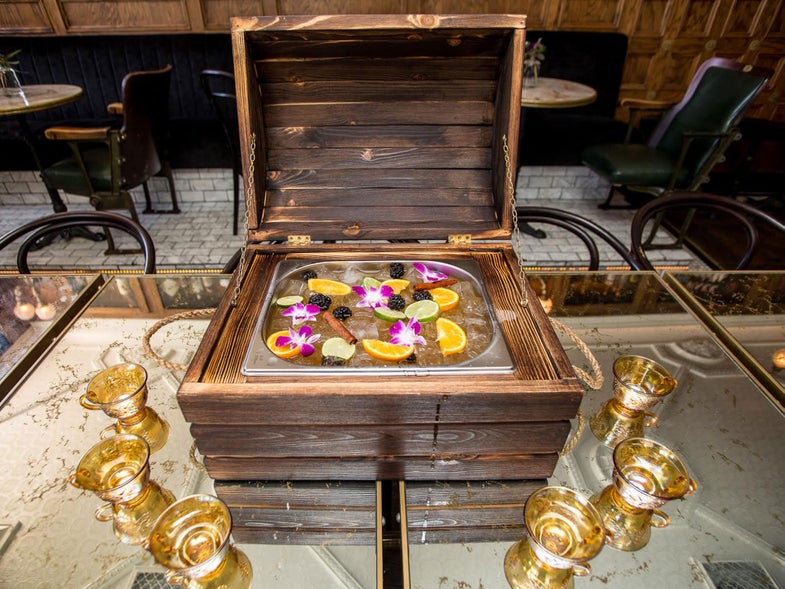 When presented at swanky San Diego bar Polite Provisions, this whimsical punch comes in a glorious cocktail-ready treasure chest. Sadly, you likely don't have such items lying around the kitchen, but you can still have a great time and make yourself a good drink using this foolproof recipe for liquid fun. Bartender Erick Castro says the drink's inspiration came when friends visited him during one of the only weeks that it rained in San Diego. He says, "The idea behind the drink was to to come up with a tropical drink that you could drink with friends when it was raining out."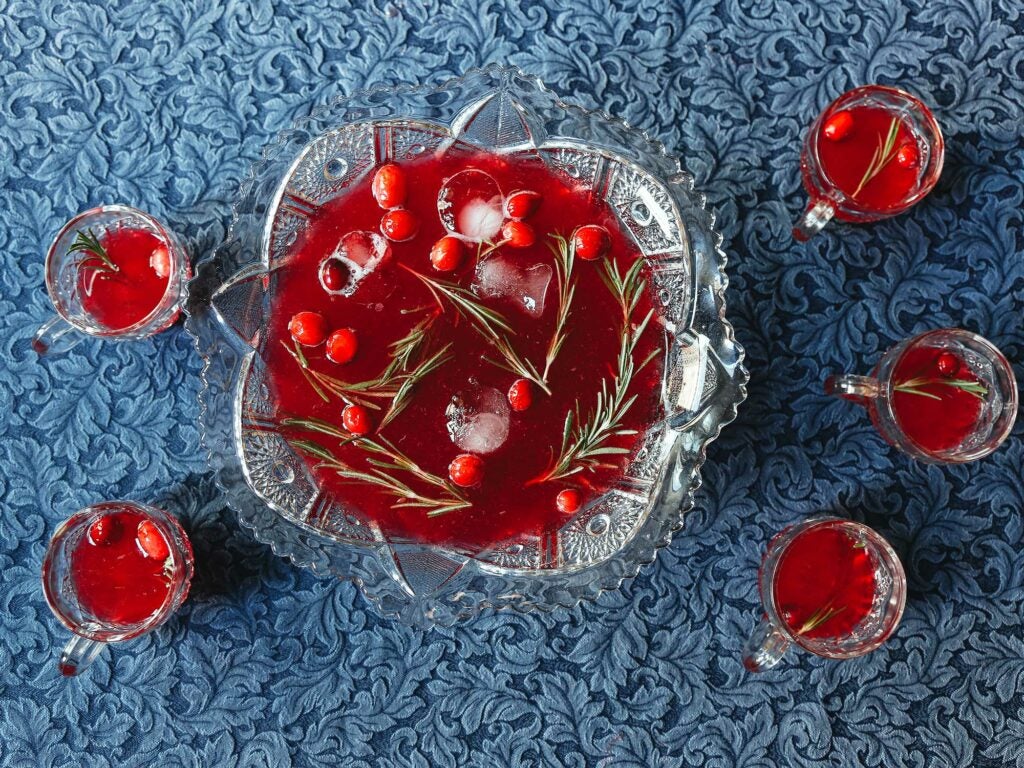 Treasure Chest Punch
Created at San Diego's Polite Provisions, this whimsical punch typically comes in an actual treasure chest. Citrus is offset by vanilla liqueur, rum, and champagne.
Yield:
makes 8-10 cocktails
Time: 15 minutes
Ingredients
1 1⁄2 cups fresh lime juice
3⁄4 cup fresh orange juice
3⁄4 cup pineapple juice
1 cup Giffard vanilla liqueur
1 cup triple sec, preferably Giffard
4 dashes Dale DeGroff bitters
1 bottle aged rum, preferably Bacardi 8 (750 ml)
1 bottle chilled champagne (750 ml)
2 cups chilled club soda
Instructions
Combine lime, orange, and pineapple juices in a large punch bowl. Add vanilla liqueur, triple sec, bitters, and rum.
Immediately before serving, fill bowl with crushed ice and top with club soda and chilled champagne. Garnish with citrus wheels and seasonal fruit.