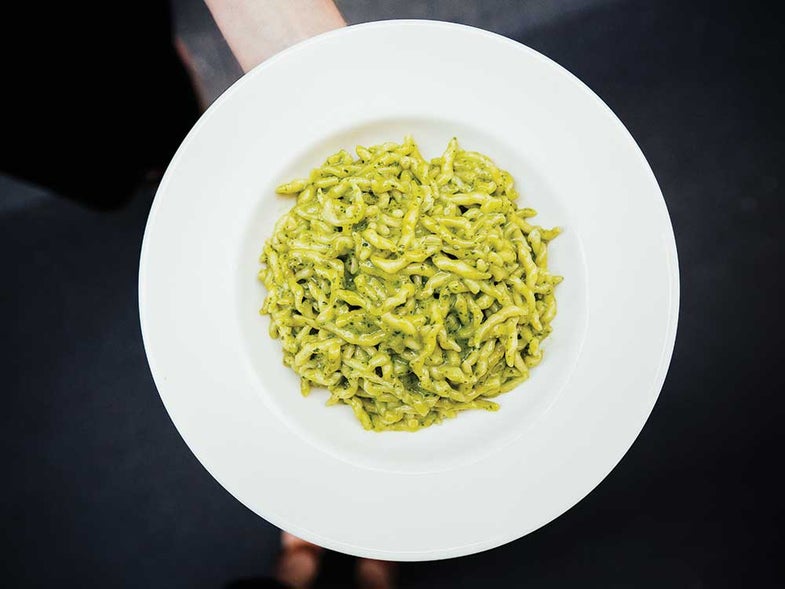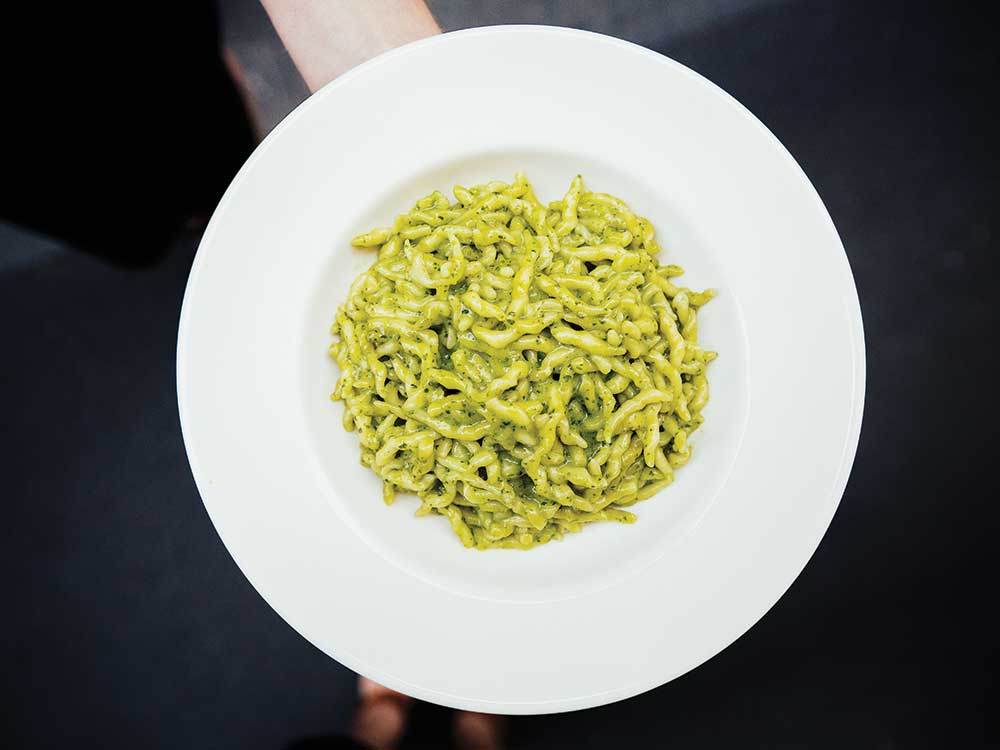 In Genoa, pesto is most commonly tossed with trofie, a short, twisted pasta, or trennete, a thin, flat noodle. Never heat pesto on its own—the pasta will warm it—and add it sparingly (around ½ cup pesto per pound of pasta).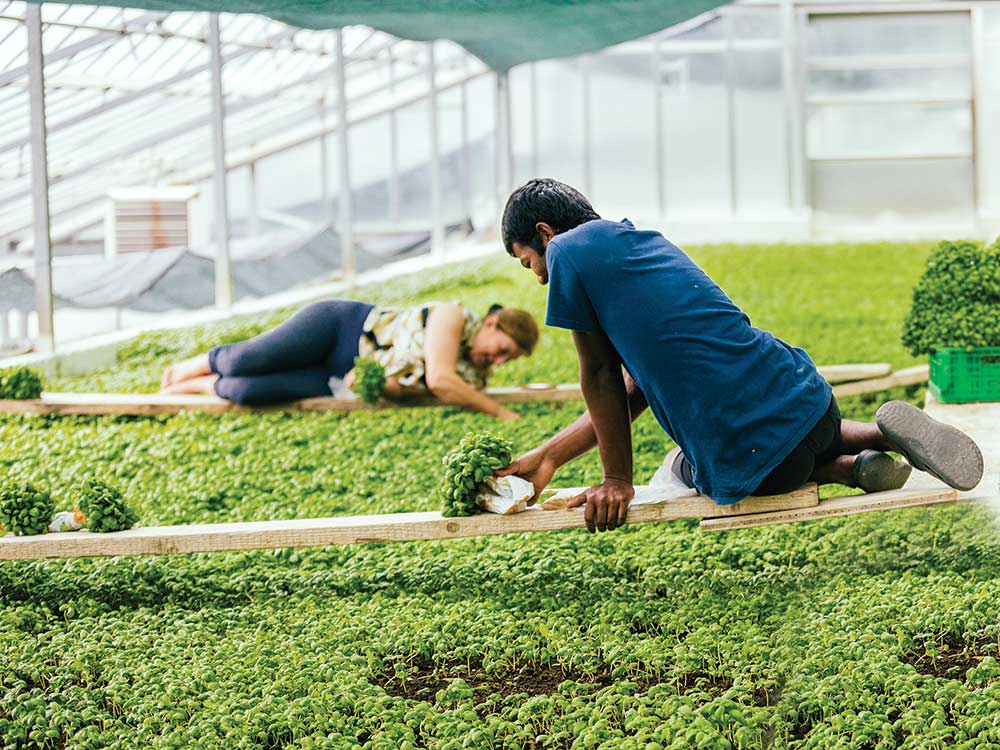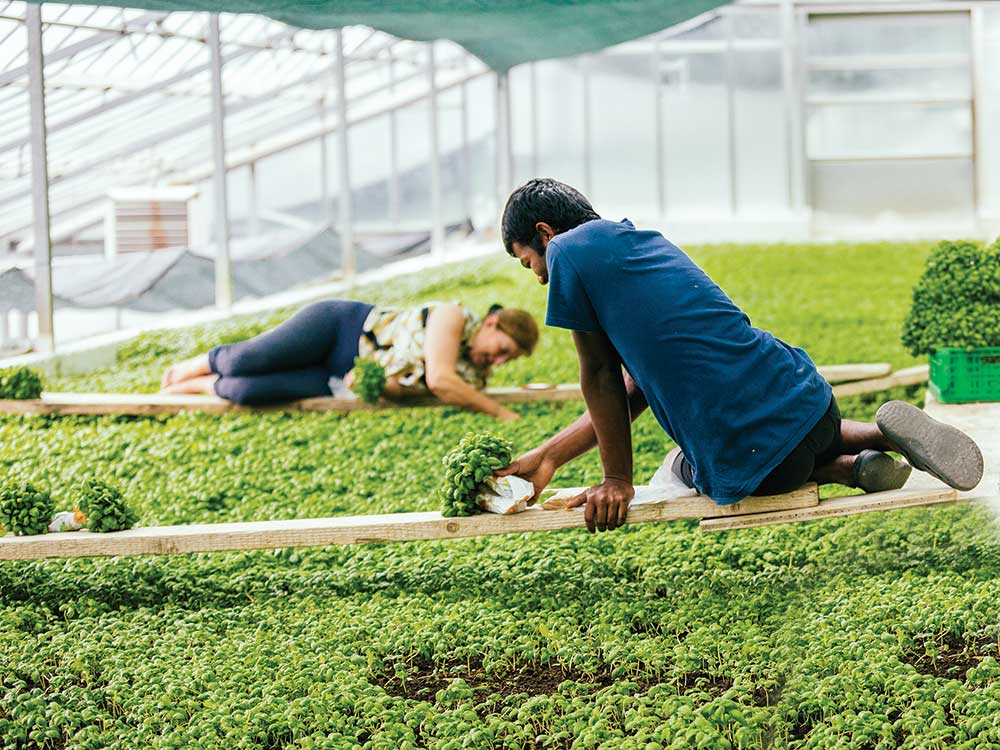 Somewhere on its path to global ubiquity, pesto became a catchall name for any random herby sauce thrown in a blender. Now Ligurians want it back
Featured in: Journey to the Place Where Pesto was Born »
Trofie with Pesto
The most common way to eat pesto in Liguria, the birthplace of the essential green sauce.
Ingredients
1 lb. trofie or trennete pasta
Kosher salt
Instructions
Bring a large pot of generously salted water to a boil. Add the pasta and cook until al dente.
In a large bowl add the pesto and 2 tablespoons of pasta cooking liquid. Stir to combine, then add the pasta. Gently toss to coat the pasta evenly. Serve immediately.