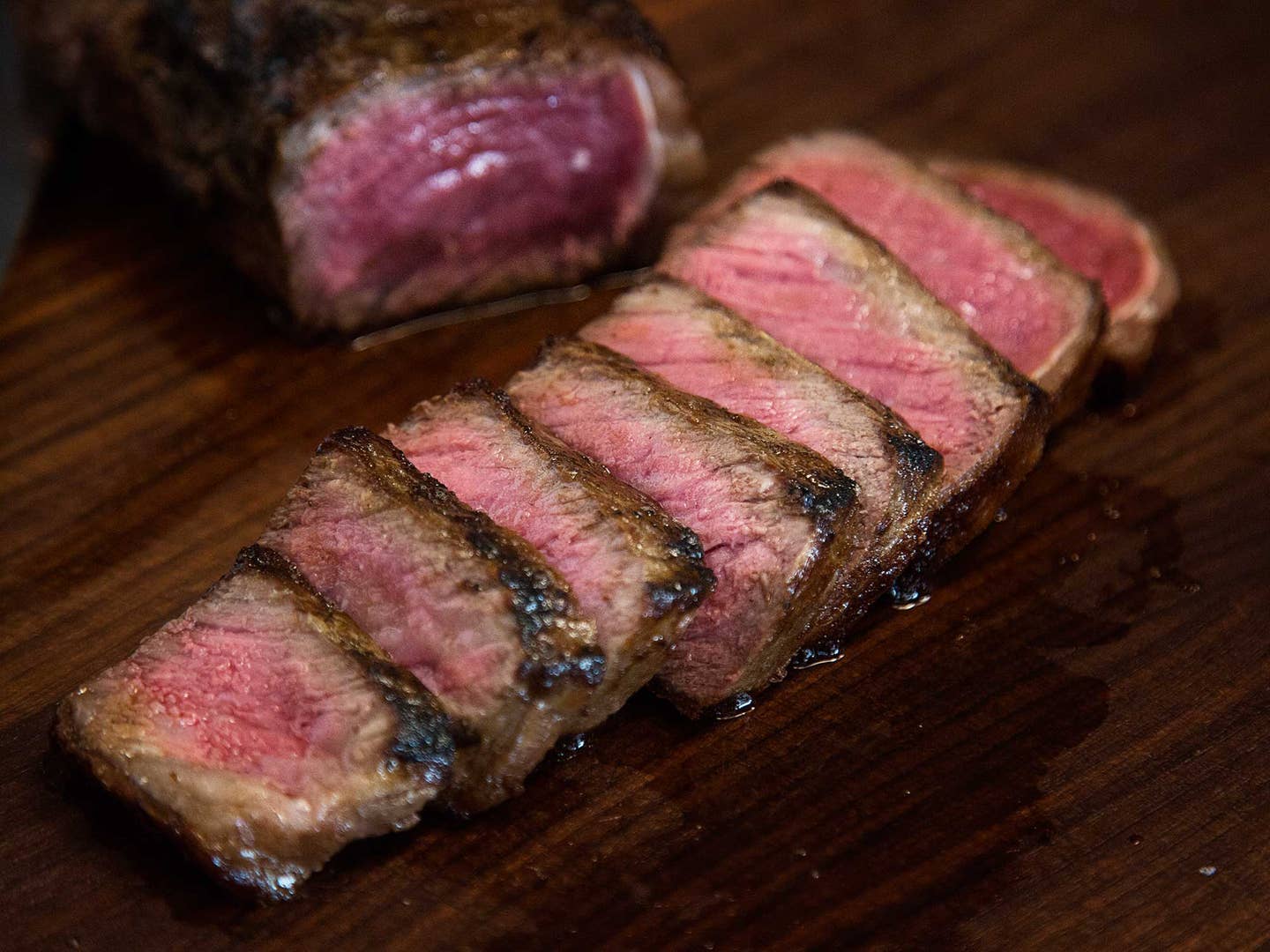 Recipes
The Perfect Valentine's Menu, Minus the Fuss
How to nail the classics for a three-course meal that won't leave you stressing on the 14th
No holiday (besides Thanksgiving) sees so many not-so-regular cooks thrust into the kitchen with the directive to impress. Which is why we're here to say, 1) breathe, 2) you can do this, and 3) not only can you do this, but you can make a perfect, totally impressive Valentine's meal for two in just a couple hours.
Because the real perfect Valentine's begins at home, far away from frenzied restaurants and close to everything else that matters. This menu isn't just about taking it easy—it's about getting the little details right, and having a meal you'll remember.
Getting it right comes down to two simple things: planning ahead and keeping your menu straightforward. Now's not the time to break out new recipes and unexpected ingredients. Stick to the basics, flavors you know and trust, and take the time to execute them perfectly. No one's looking for surprises on Valentine's Day—not surprising food at least. These are the classics we'd call on for the big night.