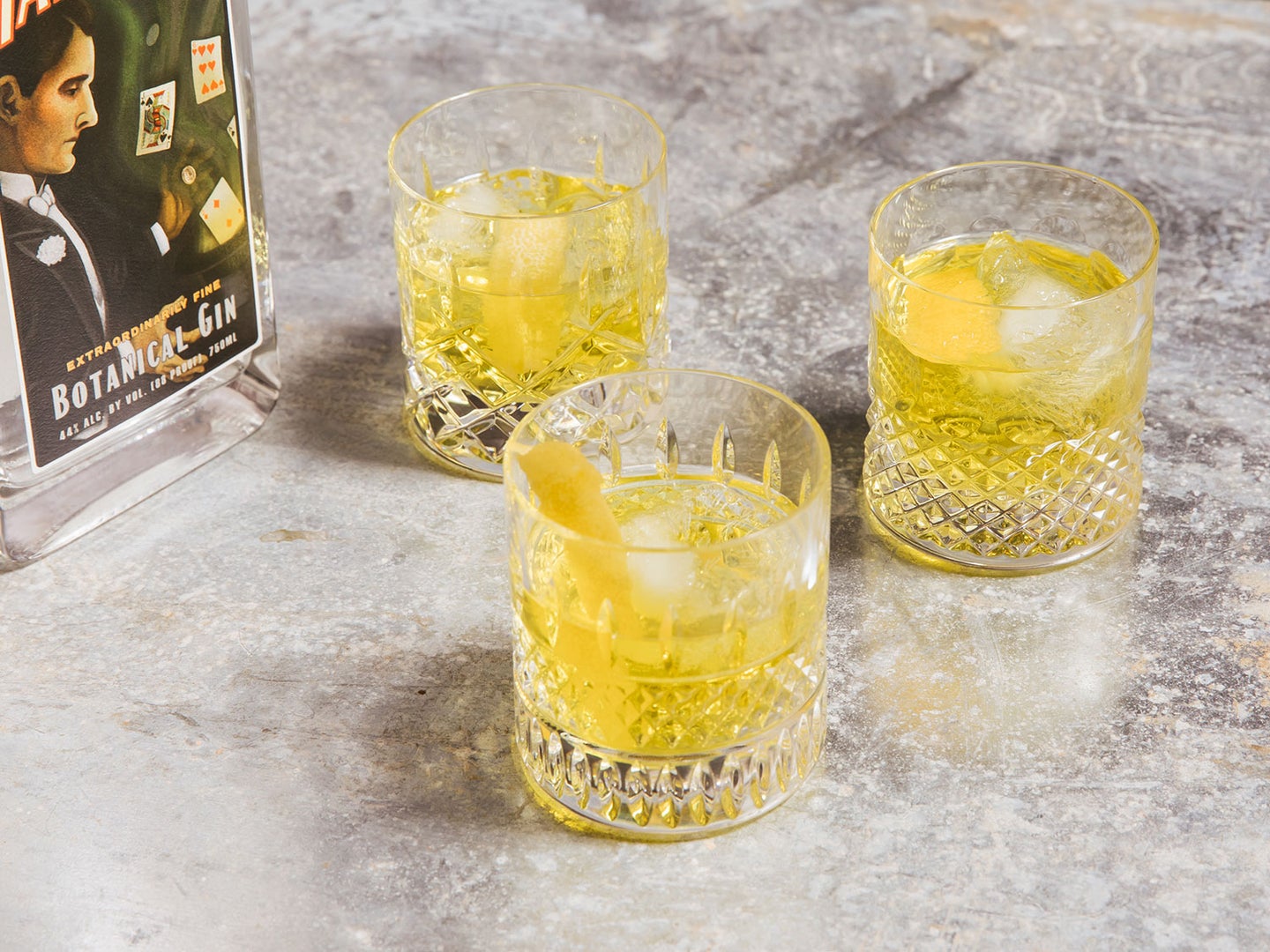 Suze, the earthy, slightly floral French liquor made with gentian root, replaces Campari in this summery take on the classic Italian cocktail. Use a gin with citrus notes, such as Hat Trick Botanical Gin from Charleston's High Wire Distilling Co.—the bright flavor will play well with the orange bitters and lemon peel garnish. Dolin Blanc vermouth provides a hint of sweetness, yielding a crisp, perfectly balanced drink.
Featured in: Everything You Need to Survive a Food Festival
What You Will Need
White Negroni Recipe
Campari is swapped out for Suze, the earthy French liqueur made from gentian root, in this bright riff on the classic Italian cocktail.
Time: 5 minutes
Ingredients
¾ oz. gin
¾ oz. Suze (gentian liqueur)
¾ oz. Dolin Blanc vermouth
3 dashes orange bitters
Lemon or orange peel, for garnish (optional)
Instructions
In a mixing glass filled with ice, combine the gin, Suze, vermouth, and bitters. Stir until well chilled, about 15 seconds, then strain into an old-fashioned glass filled with ice. Garnish with lemon or orange peel (if desired).