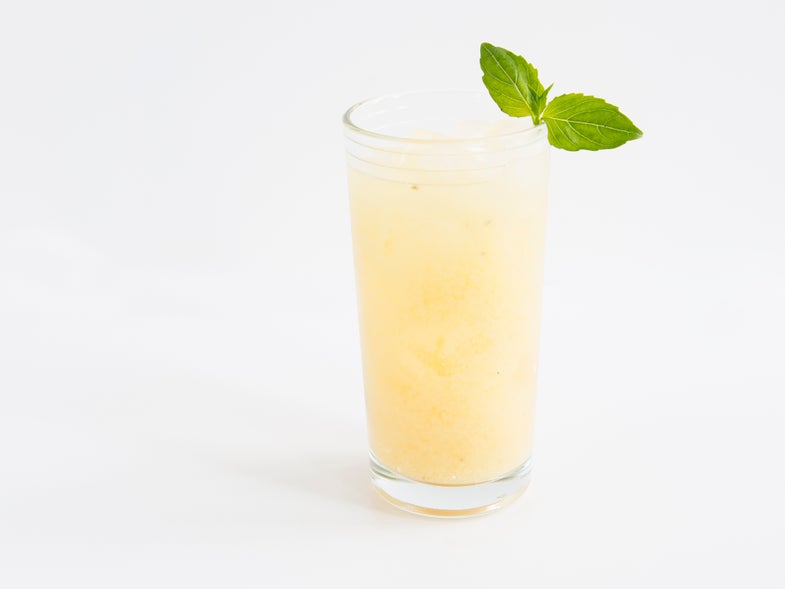 A teaspoon of yogurt adds a subtle tang to this summery peach drink from Alexis Soler and Ben Clemons of Bar 308 in Nashville, Tennessee.
Featured in: 21 Cocktails for our 21st Birthday
Yield: makes one cocktail
Ingredients
For the Cocktail
1 1⁄2 oz. gin, preferably Ford's
1 oz. fresh peach juice
1⁄2 oz. Gran Classico
1⁄2 oz. honey syrup
1⁄4 oz. fresh lemon juice
1 tsp. full-fat plain Greek yogurt
Instructions
To make the syrup, combine honey and 1⁄4 cup water in a 1-qt. saucepan over medium-high; stir until honey has dissolved, about 3 minutes. Cool.
To make the cocktail, combine gin, peach juice, gran classico, honey syrup, lemon juice, and yogurt in a cocktail shaker filled with ice; shake vigorously, then strain into a collins glass filled with ice. Garnish with a basil leaf.