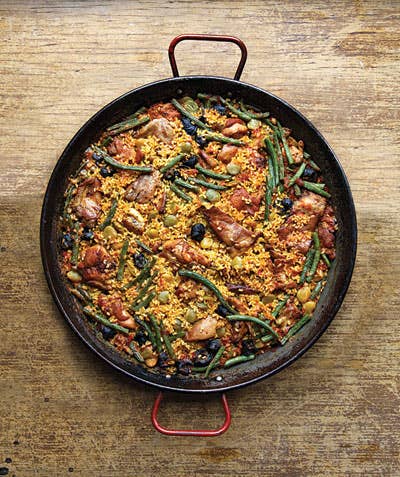 Recipes
Rabbit Recipes
Rabbit is easy to cook and delicately gamy
Americans are more likely to view rabbits as pets than as food. That's a shame, because rabbit is easy to cook, delicately gamy, and an unexpectedly versatile meat that's perfect for braises and stews.
Because it's small, rabbit is an easy animal to butcher at home. Breaking down your own rabbit is also cheaper than paying your butcher to do it.
Once you've mastered deboning a rabbit, you can use the pieces in a nose-to-tail stuffed rabbit. For that elegant dish, rabbit meat is made into a mousse, rolled with speck and cabbage, and stuffed into a whole rabbit.
For another striking presentation, try our rabbit and crawfish stargazy pie. This savory pie is filled with a creamy sauce of rabbit crawfish, and cider. The pie is finished with who crawfish popping out of the crust.
Rabbit take well to slow cooking, as in our rabbit ragù and braised rabbit with mushroom and celery root. Or make our rabbit and onion stew, a Cretan specialty studded with pearl onions and sweetened with prunes.
Find these recipes and more in our collection of our favorite rabbit recipes.