Carrot Recipes
Carrots aren't just a prop for Bugs Bunny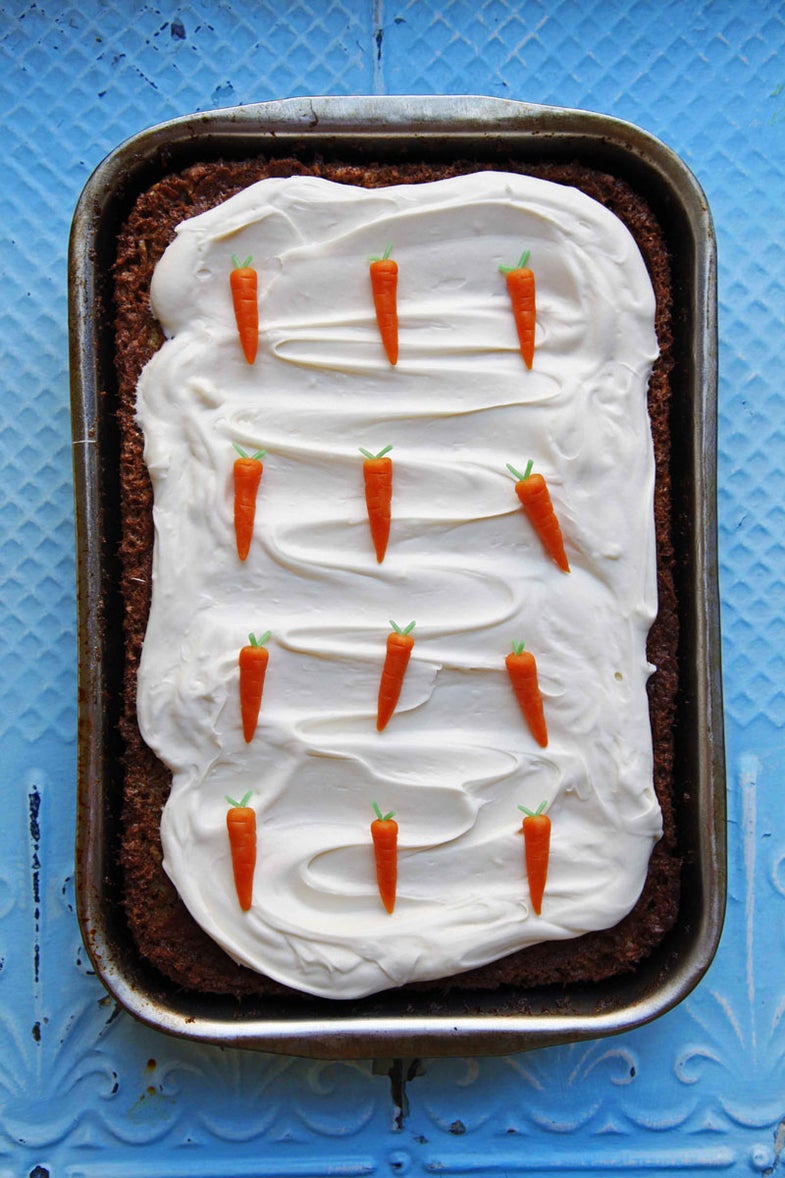 Crisp, earthy carrots aren't just for Bugs Bunny. This versatile vegetable is one of our favorites. We like to eat them plucked straight from the garden, but they are at home in a variety of dishes in both starring and supporting roles. From stir-fries and salads to cocktails and cakes, we've rounded up our favorite carrot recipes.
Roasting carrots is a wonderful way to bring out their natural sweetness. Try serving roasted carrots with creamy burrata and a walnut pesto made with the green carrot tops. To make a sweet, complex salad, top roasted multicolored carrots with crunchy pistachios and a fig vinaigrette.
To up the sweetness of carrots even more, we pair them with rich maple syrup. You can boil your carrots before glazing them with maple syrup, but braising them in butter before glazing will bring out even more sweetness. In our rich carrots vichy, the sweetness is balanced by fresh chiles.
It's no secret that carrot belongs in cake. It's a great way to add moisture to a batter. To make our carrot cakes even softer, we like to use crushed pineapple as well. Raisins and walnuts both make good additions, while a velvety cream cheese frosting is vital (a little coconut on the outside won't hurt, either).
Find all of these recipes and more in our collection of our favorite carrot recipes.