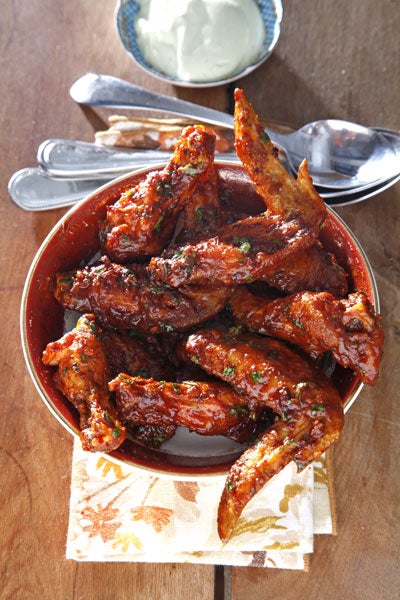 This puree of avocado and sour cream serves as a rich, cooling counterpoint to chipotle-spiced wings.
Yield: makes 1 1/4 CUPS
Ingredients
1 cup sour cream or crema
1 avocado, peeled, pitted, and cubed
Kosher salt and freshly ground black pepper, to taste
Instructions
Puree sour cream and avocado until smooth, sprinkling in a little water to moisten mixture, if necessary. Season with salt and pepper and serve with [chipotle wings](https://www.saveur.com/article/recipes/Chipotle-Wings/).