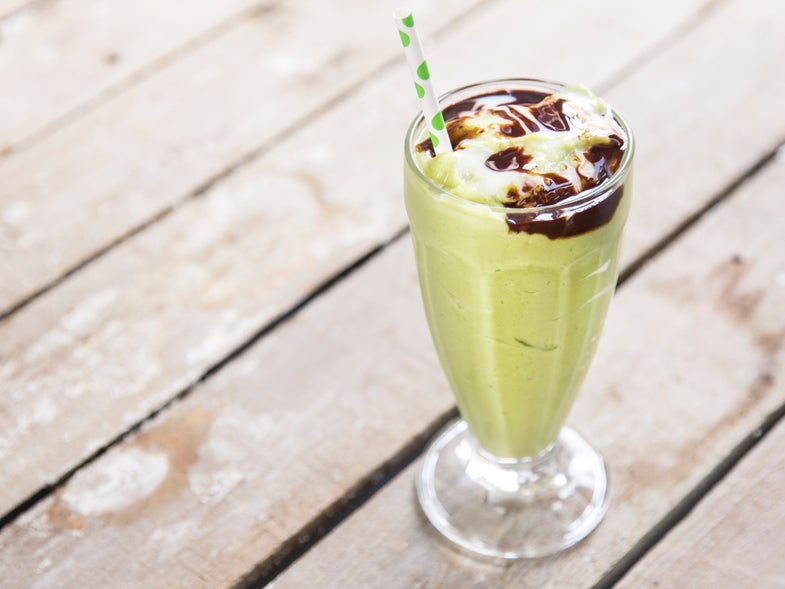 Indonesians typically drink this popular sweet shake as a midday snack.
Yield: serves 2
Ingredients
2 ripe avocados, peeled and seeded
5 tbsp. granulated raw sugar
1 tbsp. sweetened chocolate syrup
1 tsp. sweetened condensed milk
1 cup crushed ice
Instructions
Put ice, 3 tbsp. water, avocados, and sugar into a blender and purée until smooth and sugar has dissolved, about 1 minute.
Divide between two tall 10-oz. glasses and pour chocolate syrup and milk into each glass. Serve with a spoon and straw.