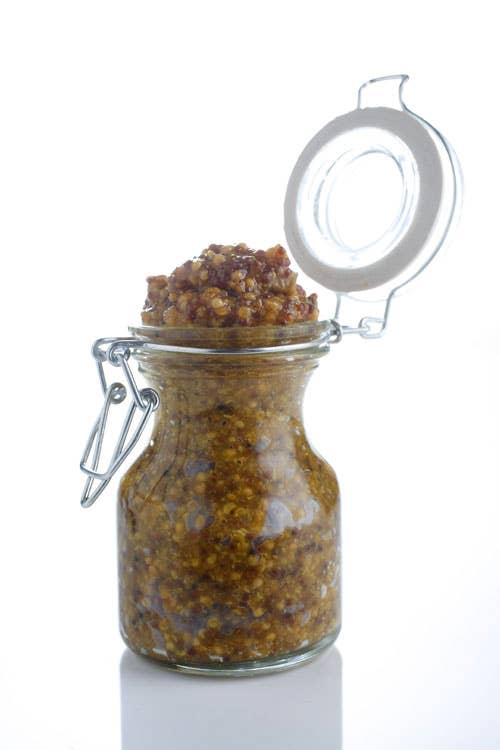 Recipes
Bavaria-Style German Mustard
This coarse and lively mustard adds zing when eaten with rich German sausages; warm, yeasty pretzels; and, even, braised pork loin. This recipe is part of our December 2012 issue along with Todd Coleman's story Bavarian Dream.
1 small yellow onion, grated
1 clove garlic, minced
¼ cup packed light brown sugar
6 tbsp. brown mustard seeds
6 tbsp. yellow mustard seeds
3 tbsp. ground mustard
1 tbsp. kosher salt
½ tsp. ground cinnamon
½ tsp. ground ginger
½ tsp. nutmeg
½ tsp. ground turmeric
¼ cup honey
¼ cup apple cider vinegar
Mix all ingredients with ¼ cup water in a bowl; cover with plastic wrap and refrigerate overnight. Next day, transfer to a blender and puree until almost smooth; store refrigerated up to 3 months.