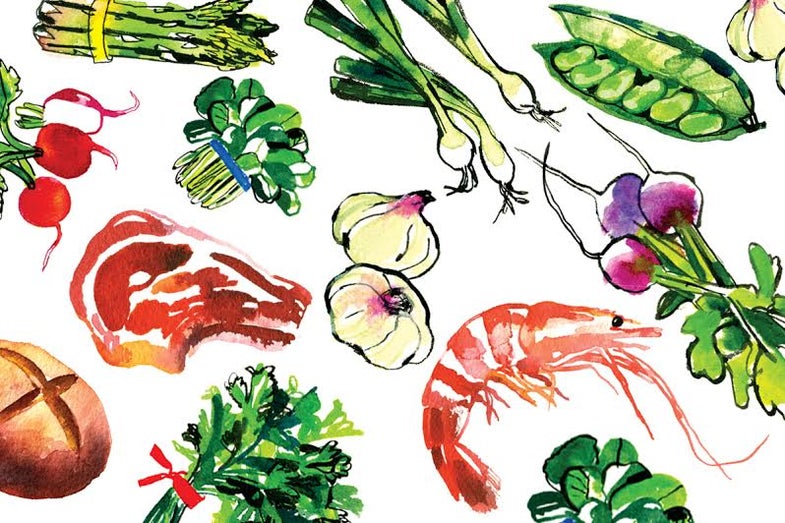 Find this recipe in our cookbook, SAVEUR: Soups and Stews
Beef Stock
This basic stock can be used in a variety of dishes. We use it to poach salmon and to make consomme.
Yield:
makes about 4 quarts
Ingredients
3 medium yellow onions, halved
12 lb. beef shin bone, cut into pieces
3 stalks celery, trimmed
2 medium carrots, peeled
3 leeks, trimmed
1 bunch fresh parsley
1 Bouquet Garni
Instructions
Put onions, cut side down, in a large stockpot over high heat and cook without turning until scorched, about 5 minutes. Transfer onions to a bowl.
Working in batches, add shin bone to pot and brown meat on all sides, 5-10 minutes per batch.
Reduce heat to medium-high, and return meat and onions to pot along with celery, carrots, leeks, parsley, and bouquet garni. Cover and cook for 20 minutes. Add 6 quarts water, bring to a boil, reduce heat to medium, and simmer, uncovered, for 2 1⁄2 hours, skimming off scum as it cooks. Strain stock, chill, then remove fat.