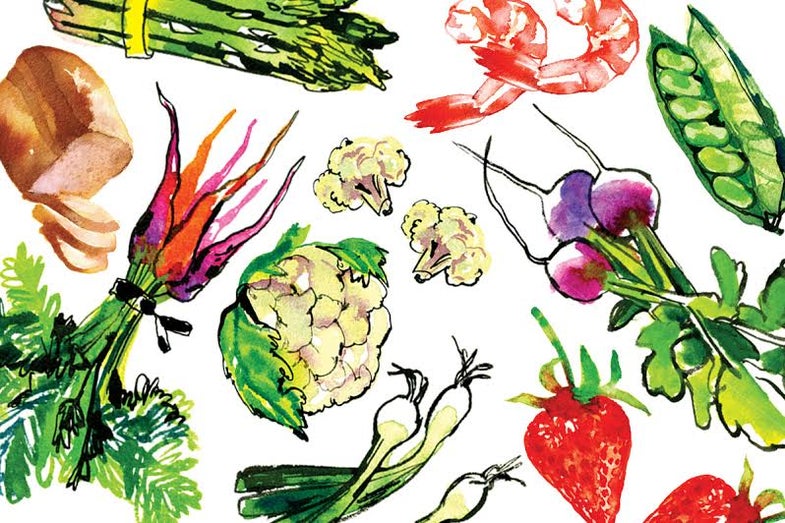 In France, boudin is blood sausage; in Cajun country, says Glenn Daigle, "it's basically rice dressing with pork."
Boudin Balls
In France, boudin is blood sausage; in Cajun country, says Glenn Daigle, ''it's basically rice dressing with pork.''
Yield:
makes About 14 Balls
Ingredients
1⁄2 cup flour
2-3 pinches ground cayenne
1⁄2 cup milk
2 lb. boudin
Vegetable oil
Instructions
Mix together flour and ground cayenne in a medium bowl. Put milk in another medium bowl. Remove and discard casings from boudin, then shape meat into 2" balls. Roll 1 ball at a time in the milk to moisten, then dredge in the flour, shaking off any excess, and set aside on waxed paper.
Pour vegetable oil into a medium, heavy-bottomed pot to a depth of 2" and heat over medium heat to about 350° on a candy thermometer. Fry boudin balls in hot oil, working in batches to avoid overcrowding the pot, until browned and crisp on the outside, 8-10 minutes. Transfer with a slotted spoon to paper towels to drain. Serve hot.