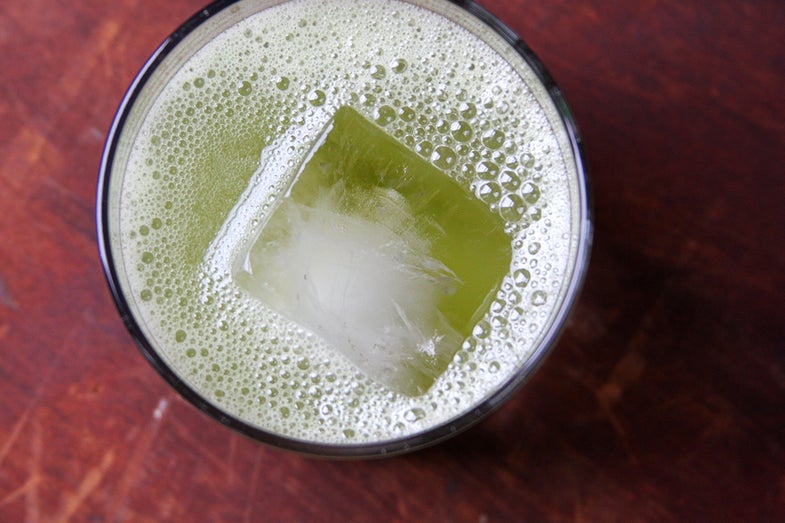 This vibrantly-hued cocktail comes to us from Northern Spy Food Co. in Manhattan—fresh celery juice adds an earthy, bright flavor to Cocchi Americano and dry vermouth.
Celery Tonic
A light drink featuring fresh celery juice is perfect for summer.
Ingredients
1 1⁄2 oz. Cocchi Americano
1 1⁄2 oz. dry vermouth, preferably Dolin
1 oz. fresh celery juice*
1⁄4 oz. fresh lemon juice
1 oz. club soda
Lemon twist, for garnish
Instructions
Stir Cocchi Americano, vermouth, celery, and lemon juices in an old fashioned glass filled with ice; top with club soda and garnish with lemon twist.
*To juice celery, use an electric juicer and follow manufacturer's instructions or purée roughly chopped celery stalks in a food processor until smooth. Pour over a cheesecloth-lined sieve set over a bowl; press on solids until all the juice is drained. Combine lemon and celery juices immediately to prevent browning.