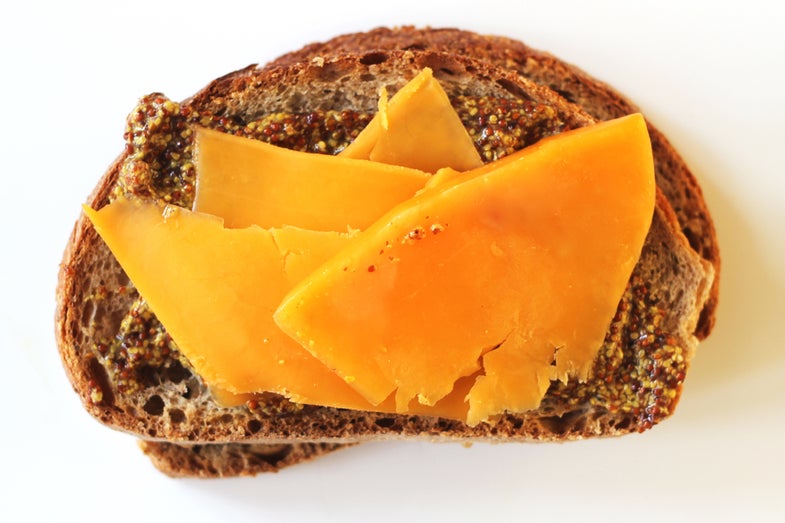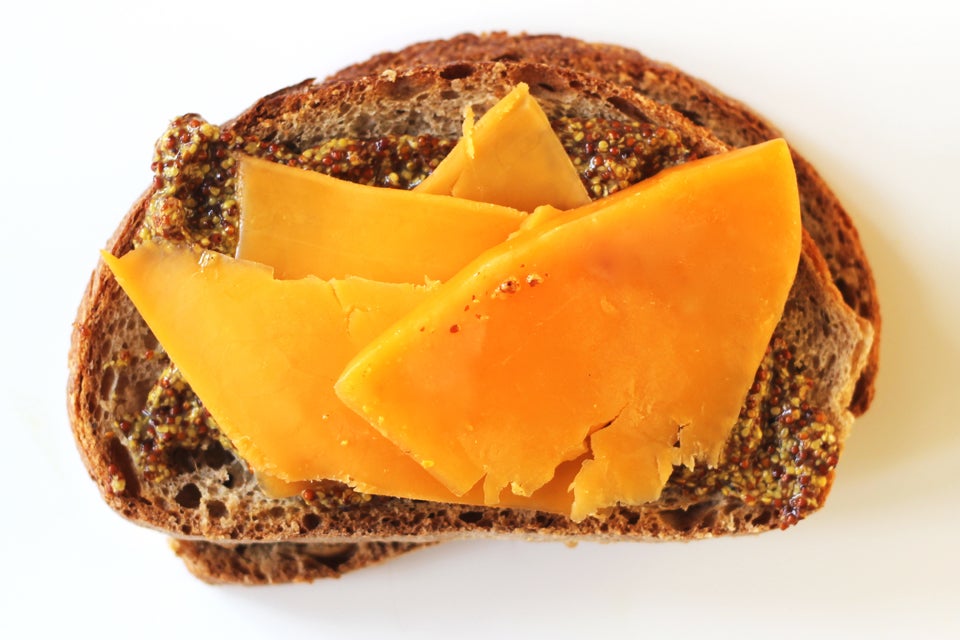 Dense rye bread is the perfect base for a generous smear of not-too-spicy whole-grain mustard topped with thin slices of a sharp cheddar — white or yellow will do, but there's something particularly wonderful about Wisconsin's hard, yellow cheddars against the sweet-spice of a honey mustard. This recipe first ran with the Saveur.com story Perfect Pairs: Two-Ingredient Sandwiches »
Sharp Cheddar Sandwich
Dense rye bread is the perfect base for a generous smear of not-too-spicy whole-grain mustard topped with thin slices of a sharp cheddar.
Ingredients
2 slices rye bread
2 tbsp. whole-grain honey mustard
2 oz. sharp cheddar cheese
Instructions
Spread mustard on one slice of bread; top with cheese and remaining slice of bread.