Corpse Reviver No. 2
This classic Corpse Reviver—a refreshing gin cocktail from a storied London hotel—is said to cure a hangover.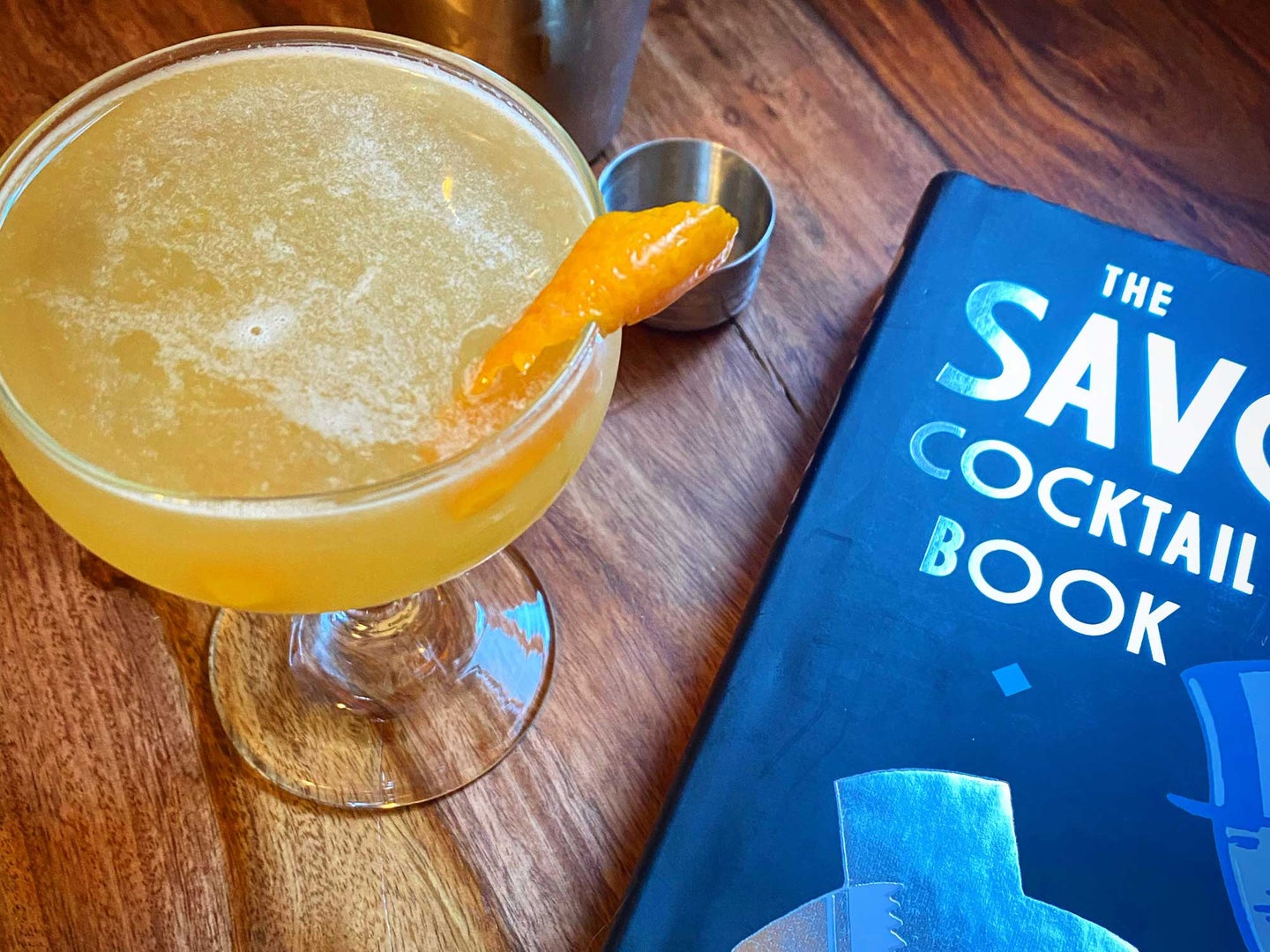 Popularized by the 1930 Savoy Cocktail Book by Harry Craddock (the head barman at London's grand Savoy Hotel through the 1920s and 30s), the classic Corpse Reviver No. 2 recipe is part of a succession of "Corpse Revivers" thought to have been devised by 19th century English bartenders as hangover cures.
Craddock's Corpse Reviver No. 1 is a dark, apple-scented brandy tipple; this gin-based sequel is lighter, brighter, and more botanical and astringent, yet is still strong enough to perk up the senses. The best gin for a Corpse Reviver No. 2 is a classic, juniper-heavy London dry style. Faintly bitter fortified Lillet wine and a dash of absinthe are also said to settle a queasy stomach, but be forewarned: According to Craddock, "Four of these taken in swift succession will unrevive the corpse again."
Get seasonal recipes, methods and techniques sent right to your inbox—sign up here to receive Saveur newsletters. And don't forget to follow us on Instagram at @SaveurMag.
Equipment
Corpse Reviver No. 2
An ice-cold nip of this classic gin elixir is refreshing, astringent, and strong enough to perk up the senses—reviving, indeed.
Ingredients
1 oz. gin
1 oz. Cocchi Americano or Lillet Blanc
1 oz. Cointreau
1 oz. fresh lemon juice
1 dash absinthe
Orange peel, for garnish
Instructions
Shake all ingredients together in an ice-filled cocktail shaker; strain into a chilled martini glass. Garnish with orange peel.