Cucumber and Cream Cheese Sandwiches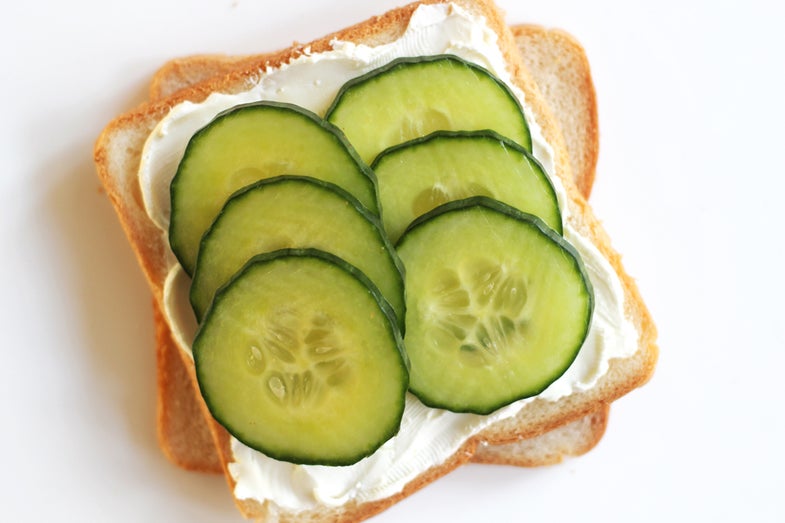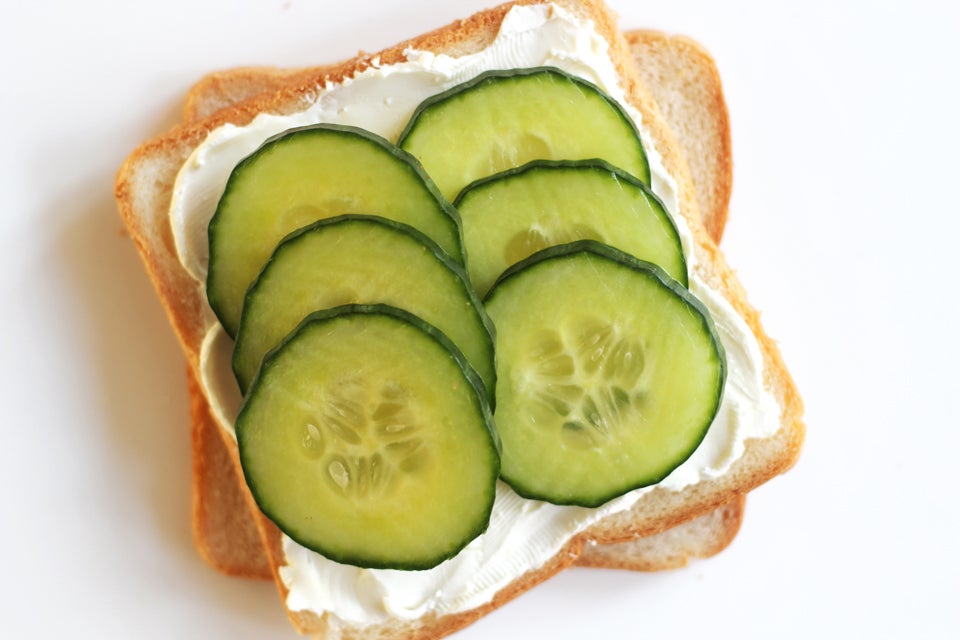 There's no reason this tried-and-true combination needs to be limited to tea time. Make three or four of these paper-thin preparations of white bread topped with tangy, softened cream cheese and crisp cucumber slices, and call it a lunch. This recipe first ran with the Saveur.com story Perfect Pairs: Two-Ingredient Sandwiches »
Cucumber and Cream Cheese Sandwiches
There's no reason this tried-and-true combination needs to be limited to tea time. Make three or four of these paper-thin preparations of white bread topped with tangy, softened cream cheese and crisp cucumber slices, and call it a lunch.
Yield:
makes 4 SANDWICHES
Ingredients
8 1/4″-inch slices white sandwich bread
4 oz. whipped cream cheese, softened
1 seedless or English hothouse cucumber, thinly sliced
Instructions
Spread four slices of bread with even portions of cream cheese. Arrange cucumbers on top, and top with remaining slices of bread.