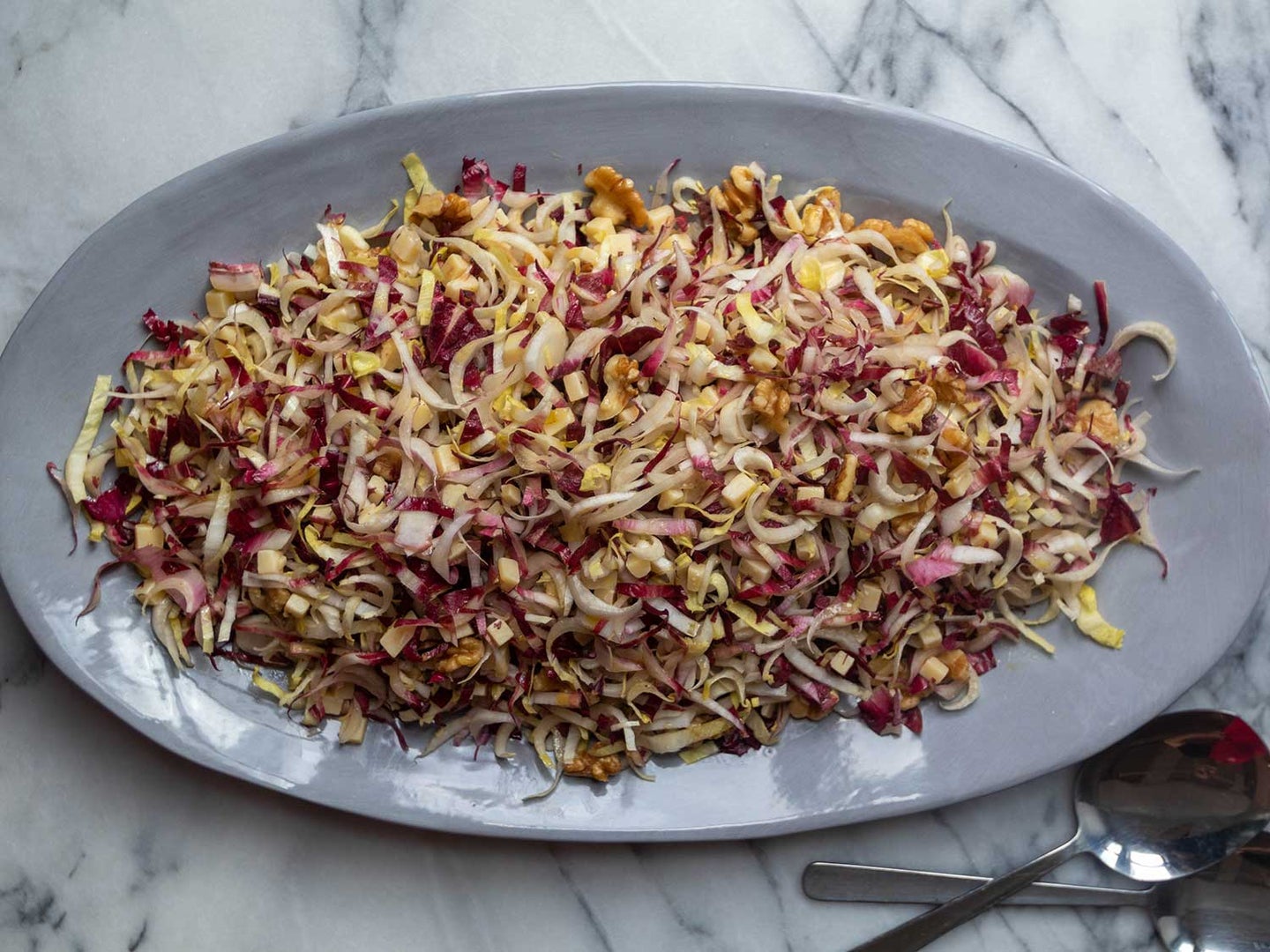 This recipe, adapted from Susan Herrmann Loomis's The French Farmhouse Cookbook, is from a cook in the town of Vinay, where walnuts are produced. The crisp and bright salad is made heartier by the addition of nuts and cheese.
Equipment
Endive and Walnut Salad
Milky, nutty Comte cheese and buttery walnuts enrich this endive salad with sherry-Dijon vinaigrette.
Time: 20 minutes
For the vinaigrette:
1 tsp. Dijon mustard
2 Tbsp. sherry vinegar
6 Tbsp. extra-virgin olive oil
1 large shallot (1 oz.), peeled and cut into paper-thin rounds
1 clove garlic, peeled and minced
Sea salt and freshly ground black pepper
For the salad:
4 large Belgian endives (1 lb.), trimmed and thinly sliced crosswise
6 oz. Comte cheese, cut into small cubes
1 cup walnuts (4 oz.), coarsely chopped
Instructions
Make the vinaigrette: In a large bowl, whisk together the mustard and vinegar. Add the oil in a fine stream, whisking constantly until the mixture is emulsified. Whisk in the shallot and garlic, then season to taste with salt and pepper.
Make the salad: Add the endive, cheese, and walnuts to the vinaigrette; toss gently to coat. Taste and adjust the seasoning as needed; serve immediately.