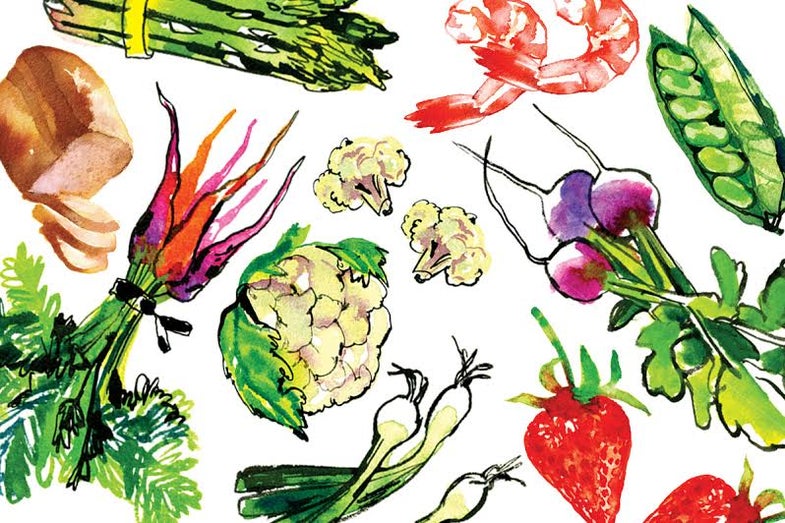 Ginger is one of those spices that adds a rich, warm flavor to savory dishes as well as desserts. This recipe does just that by taking a simple fruit, some sugar, and ginger, then transforming it into a light, refreshing dessert.
Yield: serves 4
Ingredients
2 cups sugar
1⁄4 cup fresh ginger, peeled and sliced
4 pears, peeled
Instructions
Combine sugar, 6 cups water, and ginger in a pot and cook over medium heat until sugar dissolves.
Add pears and poach in simmering liquid until tender. Reduce liquid to a syrup. Serve over pears.