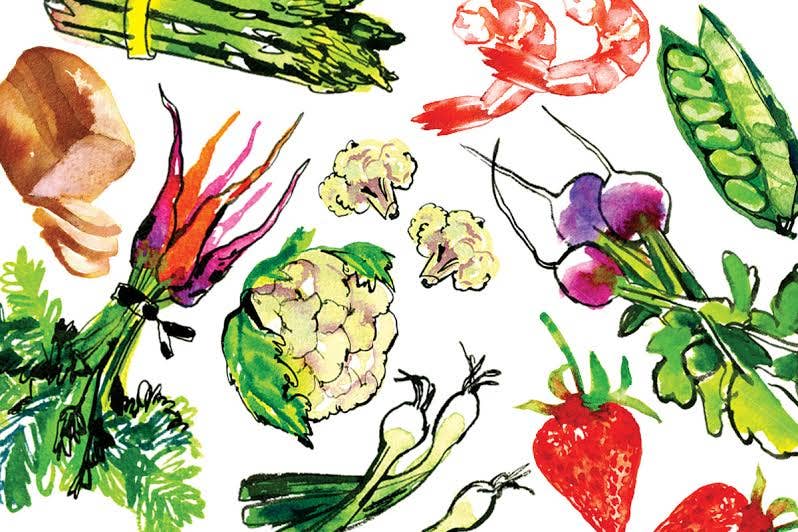 Recipes
Grandmaw Peacock's Southern Chicken and Rice Recipe
Southern Chicken and Rice Recipe Tastes Delectable With Little Prep Time
Cooking the chicken very slowly releases a pure, rich essence that infuses the rice. Short-grain rice makes the dish pleasantly pudding-like in this Southern chicken and rice recipe.
1 large chicken (3 ½ -4 lbs.),
cut into 10 serving pieces
(2 drumsticks, 2 thighs, 2 wings,
1 whole breast, quartered) plus
back and neck
sea or kosher salt to taste
2 tbsp. unsalted butter
1 small whole onion, peeled
1 small, leafy celery rib
5 cups water
1 1/2 cups white long- or short-grain rice
1. Wash the chicken pieces and dry well with paper towels. Trim the tips from the chicken wings and discard. Season the chicken pieces very generously and thoroughly with the salt. Heat the butter in a heavy dutch oven or heavy pan over moderately low heat until it becomes frothy but not brown. Add the chicken pieces to the pot and, with a wooden spoon, toss them about to coat them with the hot butter. Cook slowly, turning the pieces occasionally, until they are a pale golden color, about 5 minutes. Add the onion and celery rib to the pot and cover tightly. Reduce the heat to very low and cook this way for approximately 20 minutes.
2. Remove the lid from the pot. You will be surprised by the amount of liquid released by the chicken and vegetables. Pour in the 5 cups of water. Increase the heat slightly and cook, partially covered, for an additional 35 minutes.
3. With a long slotted spoon or tongs, remove the onion and celery and discard. For a more refined dish you may choose to remove the back and neckbone pieces as well. Taste the broth carefully. It should be highly flavored and seasoned. Indeed, it should be on the salty side, because the rice will absorb a great deal of the seasoning. Stir in the rice and cover. Continue cooking at a low simmer for 30-40 minutes longer. When most of the broth has been absorbed by the rice but the contents are still a bit soupy, remove the pan from the heat and allow to rest, covered, for 10 minutes before serving.