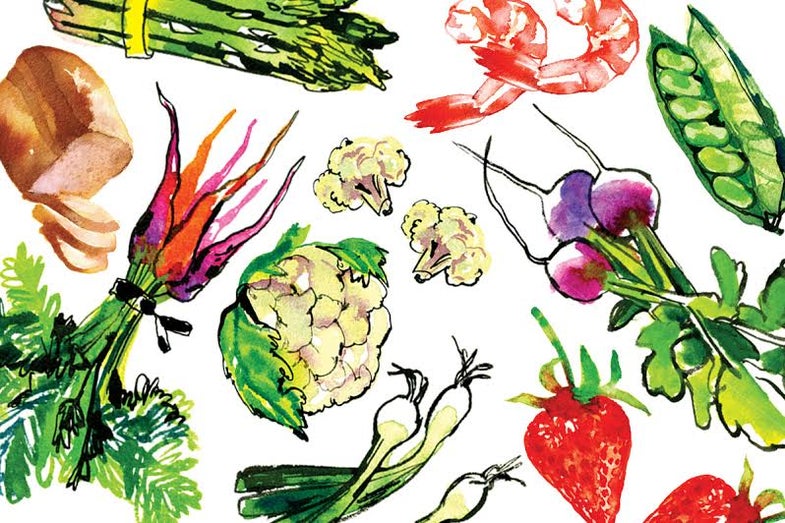 These crispy pork chops are a favorite at the Iowa State Fair.
Yield: serves 4
Ingredients
4 (12-oz.) thick cut pork chops
Olive oil
Salt and freshly ground black pepper
Instructions
Heat a lightly oiled grill pan over medium heat.
Meanwhile, brush pork chops with olive oil and place on the hot pan. Cook undisturbed until brown and crisp, about 6 minutes. Turn over and continue cooking until brown, crisp, and cooked through, with an internal temperature of 160°, about another 6 minutes. Season to taste with salt and pepper.