Hemingway's Death in the Afternoon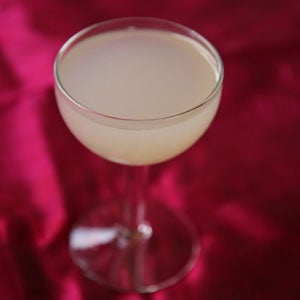 Named after Ernest Hemingway's 1932 novel about the rituals of bullfighting, this champagne cocktail takes its greenish hue from a splash of absinthe.
Yield: makes 1 Cocktail
Ingredients
1 oz. absinthe (SAVEUR contributor David Wondrich recommends using a slightly sweet brand of absinthe, such as Lucid)
Champagne
Instructions
Pour absinthe into a champagne glass. Top with champagne and stir to combine.