Kolrābju Salāti (Kohlrabi Salad)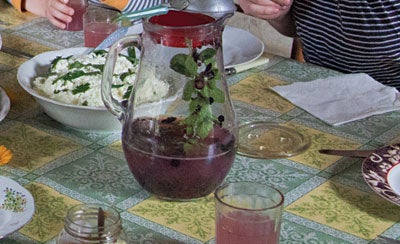 When grated and mixed with heavy cream and farmer's cheese, kohlrabi makes a creamy yet refreshing slaw. This recipe first appeared in our May 2011 issue, with the article Riga Revisited.
Yield: serves 6-8
Ingredients
1 cup farmer's cheese or cottage cheese, drained overnight in a cheesecloth-lined strainer
1⁄3 cup heavy cream
1⁄4 cup peeled and grated Granny Smith apple
1 tbsp. kosher salt, plus more to taste
2 medium kohlrabies, peeled and grated
Freshly ground black pepper, to taste
2 tbsp. sliced parsley leaves
Instructions
In a large bowl, stir cheese, cream, apple, salt, kohlrabies, and pepper until evenly combined; let sit for 10 minutes, so flavors can marry. Garnish with parsley before serving.