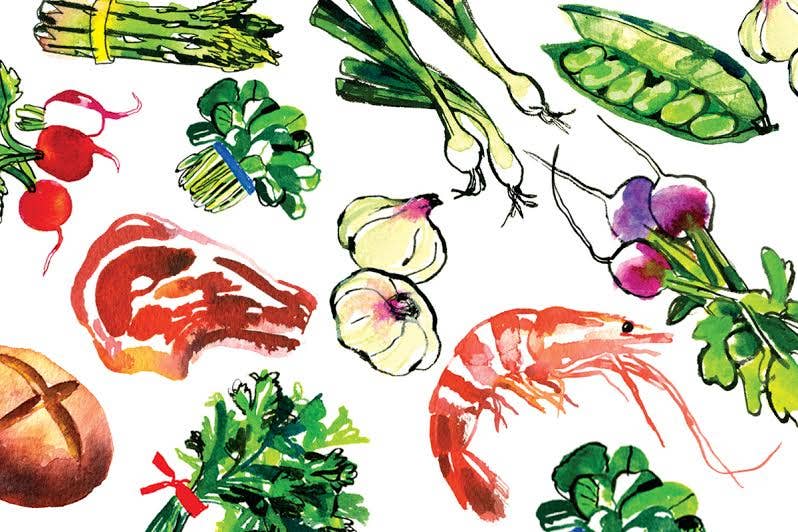 These meaty morsels are a quintessential cook's treat.
8-rib rack of lamb
1 tbsp. olive oil
salt and freshly ground black pepper
Half a lemon
Soak a 12" bamboo skewer in a small pan of water for 30 minutes. Meanwhile, remove top cap covering the ribs of the rack of lamb (to be cooked seperately). Trim off layers of fat from cap to reach strips of meat within. Trim silverskin off strips of meat. Cut strips into 6 equal-size pieces. Roll each piece of meat up onto itself and slide onto skewer throught he seam. Rub meat with olive oil and generously season with salt and pepper. Grill over medium-hot coals or in a very hot grill pan over medium-high heat for 3-4 minutes per side for medium rare. Squeeze a little juice on kebab before serving, if you like.