Mango-Chile Ice Pops (Paletas de Mango con Chile)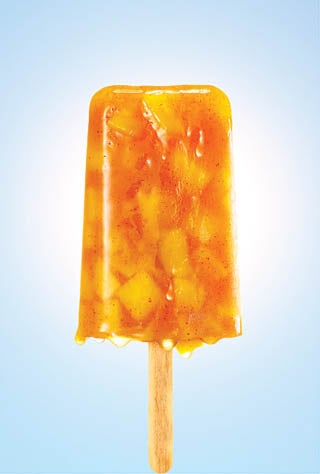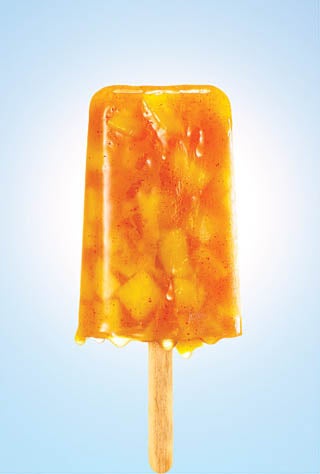 Mango-chile is one of hundreds of flavors of paletas you can find in Mexico.
Yield: makes 8 ICE POPS
Ingredients
1 cup store-bought mango juice or nectar
1⁄4 cup sugar
2 tsp. fresh lemon juice
1 tsp. ancho chile powder
1 large mango, peeled, seeded, and cut into small cubes
Instructions
Heat mango juice, sugar, lemon juice, and 1⁄2 cup water in a 1-qt. saucepan over medium-high heat and stir until sugar dissolves. Transfer mixture to a bowl and refrigerate until chilled.
Stir chile powder and cubed mango into the chilled mixture and pour into eight 3-oz. ice-pop molds. Insert a Popsicle stick into each mold and freeze until pops are solid, about 3 hours more. To release ice pops from molds, run the bottom of the molds briefly under cold water.