Recipes
Potato and Leek Soup (Sopa de Poro y Papa)
Silky and smooth with a versatility to match any season.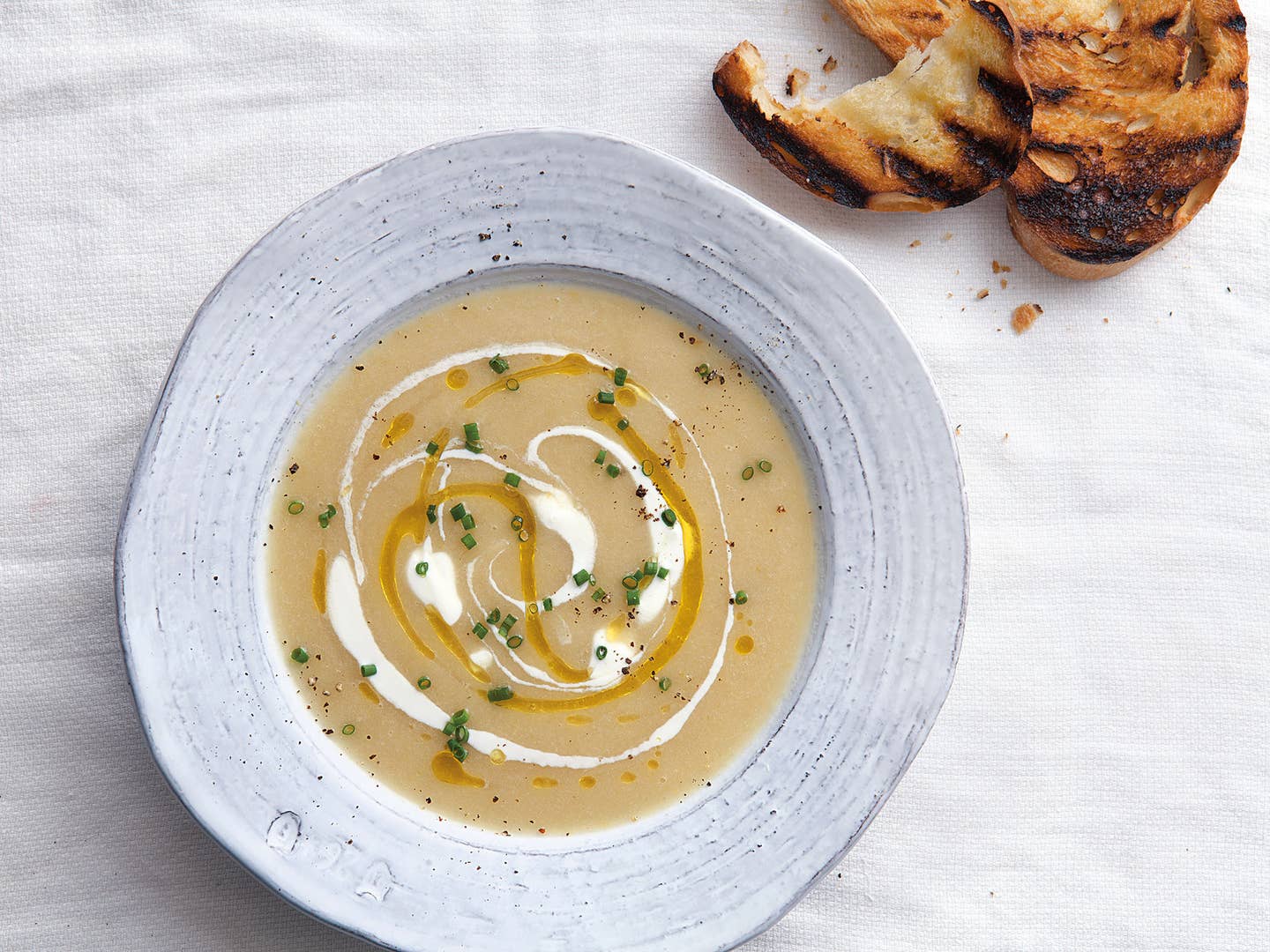 This creamy, rich soup is a favorite in Mexico City. In summer it's usually chilled, like a vichyssoise, but it's also served hot, especially in the cooler months. This recipe first appeared in our August/September 2012 issue with Patricia Quintana's article Soup Country.
Ingredients
4 tbsp. unsalted butter
3 medium leeks, white and light green parts only, roughly chopped
2 medium white onions, roughly chopped
1 medium russet potato, peeled and roughly chopped
8 cups chicken stock
1 dried bay leaf
Kosher salt and freshly ground black pepper, to taste
1⁄2 cup crema or sour cream
2 tbsp. finely chopped chives
Olive oil, for garnish
Instructions
Step 1
Heat butter in a 4-qt. saucepan over medium heat. Add leeks, onions, and potato, and cook, stirring often, until soft, about 20 minutes. Add stock and bay leaf, and cook, stirring occasionally, until potato is very tender, about 35 minutes. Transfer to a blender and purée until smooth, at least 2 minutes; season with salt and pepper. Transfer to a pitcher or bowl and refrigerate until chilled, about 2 hours.
Step 2
To serve, divide chilled soup among serving bowls and dollop with a spoonful of crema, sprinkle with some of the chives, and drizzle with a couple drops of olive oil.