Pistachio Shortbread Cookies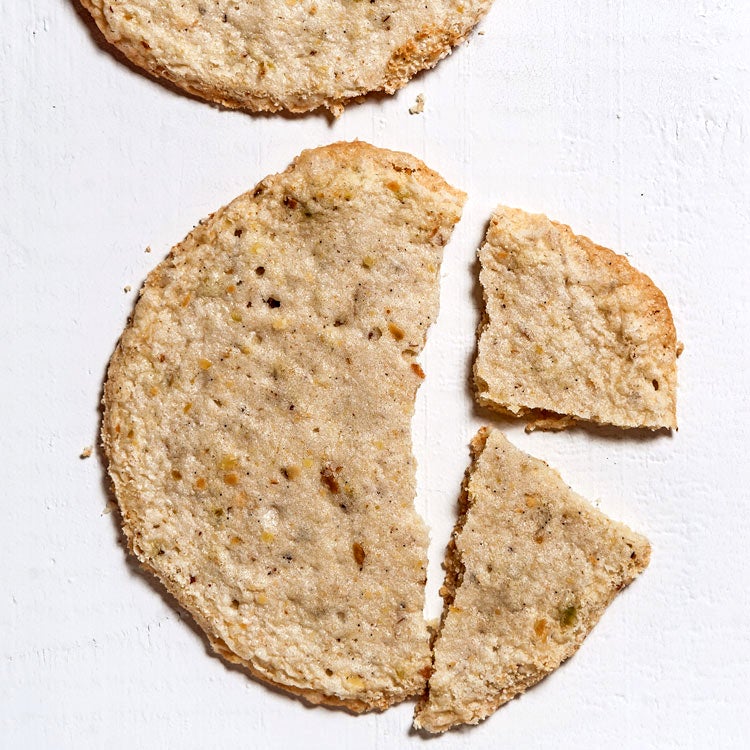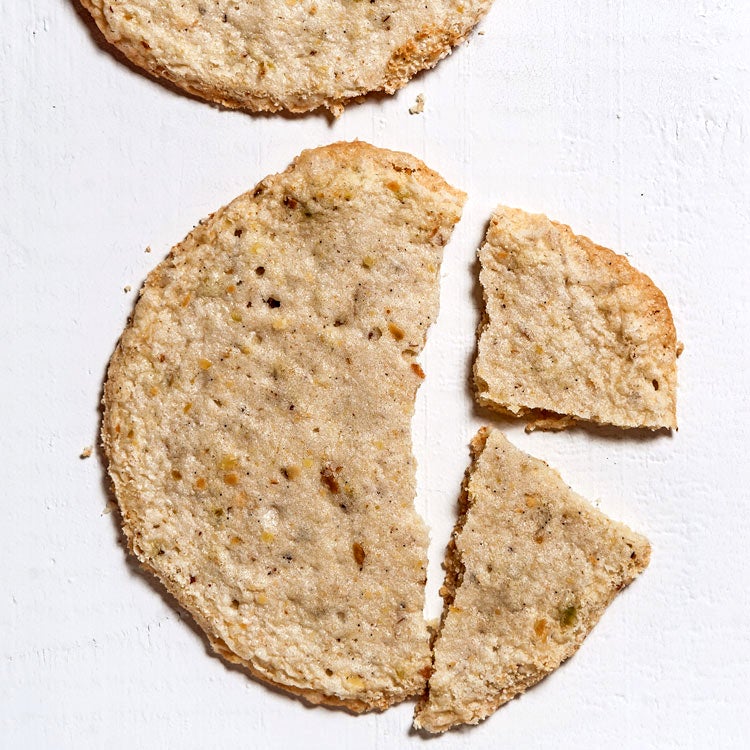 This recipe, from blogger Aran Goyoaga of Canelle et Vanille, appeared in our 2012 Cookie Advent Calendar. Aran says: "My childhood Christmases in the Basque Country of Spain were filled with powdery almond cookies called harinados. This adaptation, published in my cookbook "Small Plates and Sweet Treats", is really crumbly with ground up pistachios and a blend of gluten-free flours."
Pistachio Shortbread Cookies
An adaptation of Basque Christmas cookies, these crumbly harinados are made with ground up pistachios and a blend of gluten-free flours.
Yield:
makes About 2 Dozen
Ingredients
1 cup superfine brown rice flour
1⁄2 cup plus 2 tbsp. gluten-free oat flour
1⁄2 cup potato starch
1⁄4 cup tapioca starch
1 tsp. kosher salt
16 tbsp. unsalted butter, softened
3⁄4 cup confectioners' sugar, sifted
1 vanilla bean, seeds scraped and reserved
1⁄2 cup unsalted pistachios, finely ground
Instructions
Whisk together both flours, both starches, and salt in a bowl; set aside. Combine butter, sugar, and vanilla seeds in another bowl and beat on medium speed of hand mixer until smooth and evenly combined. Add dry ingredients and pistachios, and beat until smooth. Transfer half the dough to a sheet of parchment paper and roll into a 2 ½"-wide cylinder; repeat with remaining half of dough. Refrigerate until firm, about 1 hour.
Heat oven to 350°. Unwrap cylinders and cut into ¼"-thick slices; transfer to parchment paper-lined baking sheets and bake until lightly golden, about 10 minutes.