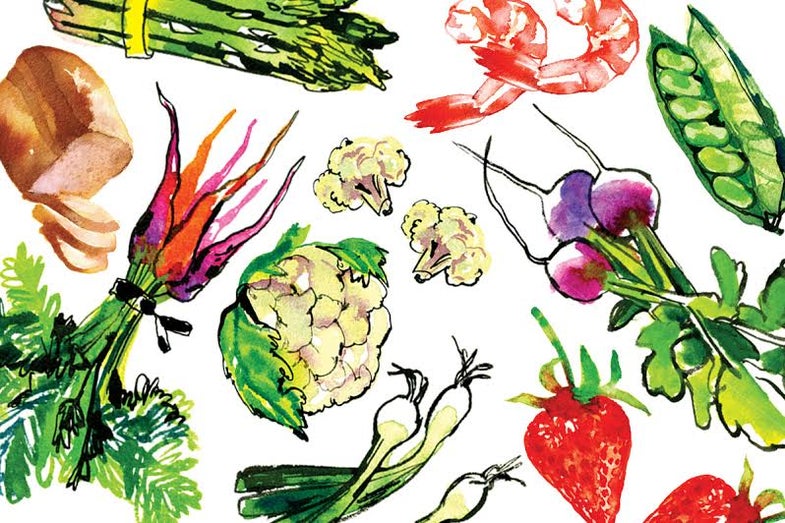 (Aloo Hing Ki Sath) Author Paul Levy says that he and his wife have used this dish to introduce many dinner guests to asafetida and its unusual, trufflelike flavor.
Yield: serves 4
Ingredients
1 lb. small new potatoes, peeled and quartered
Salt
Pinch turmeric
2 Tbsp. vegetable oil
1 tsp. cumin seeds
1⁄4 tsp. powdered asafetida
2 green chiles, seeded and finely chopped
1⁄3 cup coarsely chopped roasted unsalted peanuts
Instructions
Put potatoes in a pot filled with salted water. Add turmeric and bring to a boil over medium heat. Cook until potatoes are just tender, about 5 minutes. Drain potatoes and pat dry with paper towels.
Heat oil in a medium nonstick skillet over medium heat. Stir in cumin seeds and fry until they pop, about 30 seconds. Sprinkle asafetida into skillet, add chiles, and fry, stirring constantly, until the mixture is fragrant, about 1 minute.
Add potatoes to spices and fry, stirring occasionally, until golden and crisp, about 5 minutes. Add peanuts, mix, and season to taste with salt.