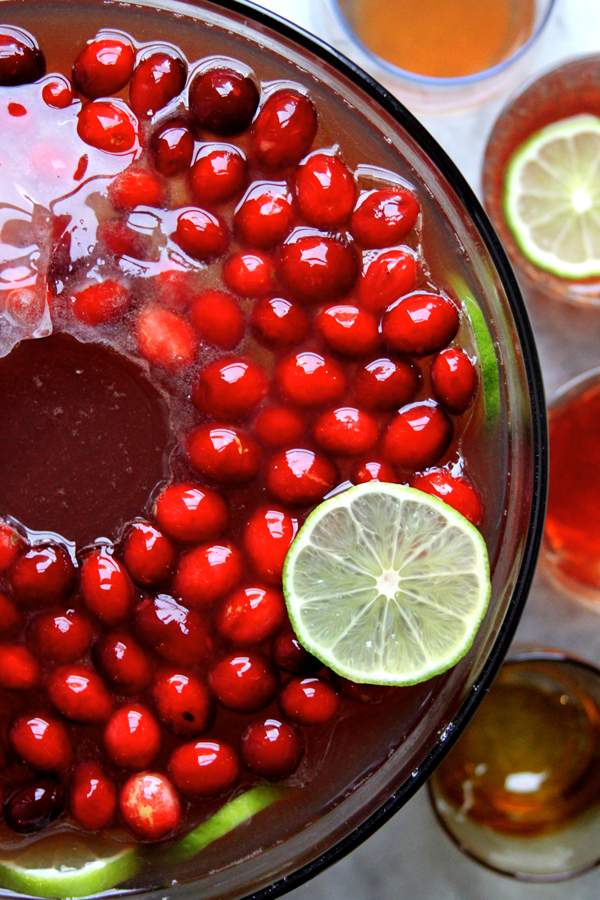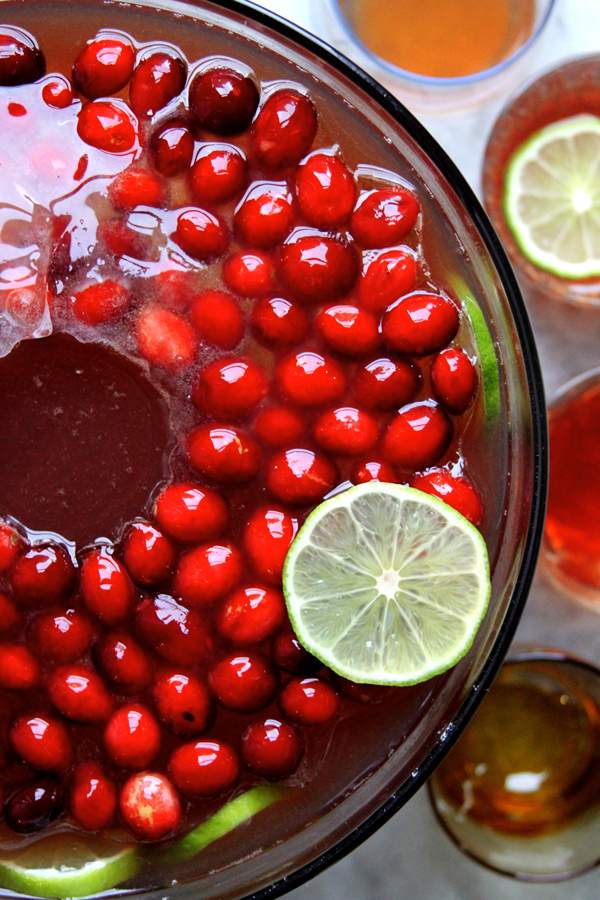 Beer and bourbon make for fast friends in this tart and tangy festive punch, delicately spiced with cinnamon-infused simple syrup.
Yield: makes ABOUT 3 QUARTS
Ingredients
28 oz. cranberry juice
2 cups fresh cranberries
8 oz. bourbon
4 oz. fresh lime juice
4 (12-oz.) bottles lager beer
3 limes, sliced
Instructions
Place cranberries in a bundt pan and pour over 4 cups hot water; freeze until set (the hot water will freeze clear), about 2 hours.
Combine juices, bourbon, and syrup in a large punch bowl; stir to combine. Unmold frozen ice ring and float in punch; top with beer and sliced limes.