Ricotta Crostini with Chestnut Honey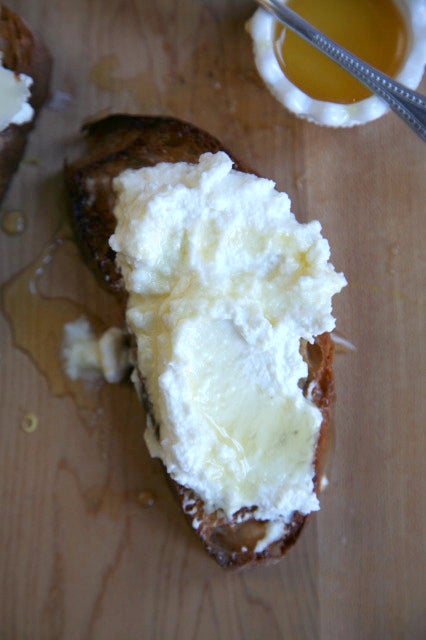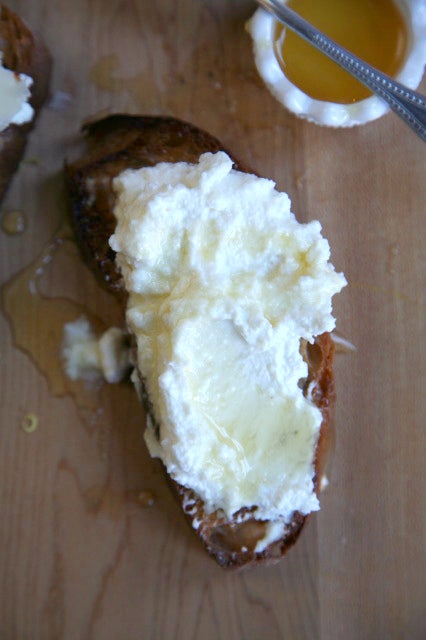 Creamy ricotta, crusty bread, and sweet honey make for a perfect snack, morning, noon, or night.
Yield: serves 4-6
Ingredients
1 loaf of ciabatta or another peasant-style bread
Extra-virgin olive oil
1-1 1⁄2 cups ricotta cheese, room temperature
Chestnut honey
Instructions
Prepare a medium-hot charcoal fire in a grill or set gas grill to medium-high heat. Cut bread into 1⁄2″-thick crosswise slices. Drizzle the bread with olive oil. Grill bread slices until both sides have grill marks and slightly charred crusts, 4-5 minutes.
While hot, rub bread with garlic, if you like. Slather a heaping dollop of room-temperature ricotta on top of each toasted slice.
Top ricotta with a drizzle of chestnut honey.