Recipes
Salsa de Cacahuate y Chile de Árbol (Peanut and Árbol Chile Salsa)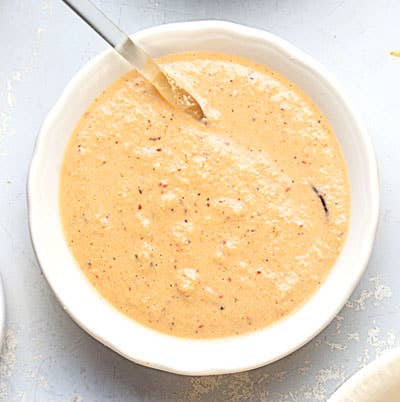 This smooth peanut sauce, a take on a traditional salsa from Chiapas, is delicious spooned on roast chicken or shrimp.
Ingredients
2 tbsp. olive oil
1⁄4 cup roasted unsalted peanuts
1⁄4 tsp. dried thyme
6 dried arbol chiles, stemmed
8 black peppercorns
6 allspice berries
4 cloves garlic, minced
1 small white onion, minced
1 tsp. apple cider vinegar
1 tsp. kosher salt
Instructions
Step 1
Heat oil in an 8″ skillet over medium heat; add peanuts, thyme, chiles, peppercorns, allspice, garlic, and onion, and cook, stirring, until onion is soft, about 4 minutes. Transfer to a blender and add vinegar, salt and 1⁄2 cup water; blend until very smooth, about 2 minutes. Let cool.