Savory Buckwheat Crêpes with Gruyère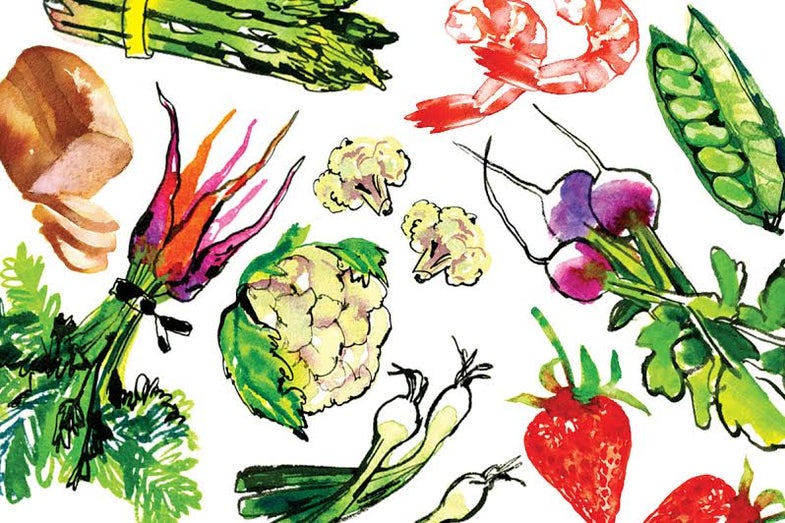 These savory crepes—a specialty of Breton cooking—are enhanced by the addition of rich gruyere.
Yield: makes 8
Ingredients
3 eggs
3⁄4 cup white buckwheat flour
1⁄4 cup pure buckwheat flour
1⁄4 tsp. salt
1⁄4 tsp. finely ground black pepper
1⁄2 lb. gruyere, grated
Instructions
Beat eggs and 1 1⁄2 cups water in a large mixing bowl.
Sift together flours, salt, and pepper and add to egg mixture. Cover with plastic wrap and refrigerate overnight.
To cook, heat a large nonstick pan over medium-high heat. When pan is very hot, remove from heat and pour 1⁄4 cup batter into the center. Tilt pan to distribute batter and return to heat. Cook crêpe until lightly browned, about 2 minutes, then flip with a spatula and cook for 1 more minute. Transfer to a plate and keep warm in a low oven while making remaining crêpes.
Return 1 cooked crêpe to pan, sprinkle 1⁄4 cup of the cheese in the middle, and fold to make a square. Cook until cheese melts, about 30 seconds. Repeat for remaining crêpes. Serve immediately, seam side down, with a pat of butter.